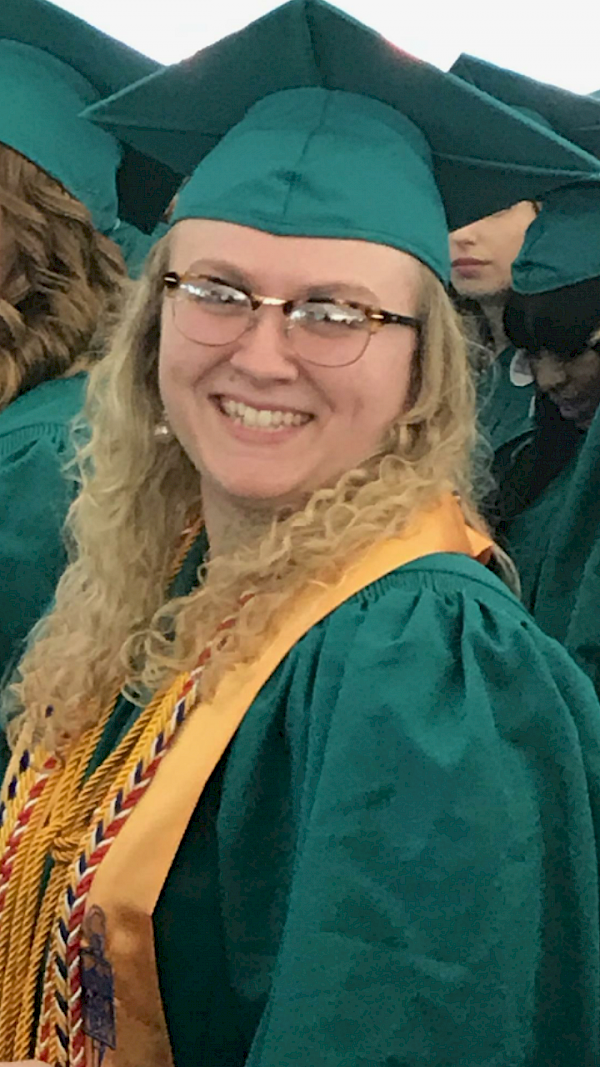 EAST WINDSOR (June 18, 2018) – At this year's Goodwin College's graduation, Fresh River Healthcare's Therapeutic Recreation Director Lauren Attenello was named the 2018 valedictorian after having also received an academic excellence award in Human Services. .
Lauren, whose mother Justine has been with Fresh River for over 30 years, has been with Fresh River for over two years but she has volunteering in some capacity at Fresh River since she was six years old.
According to mom Justine, she has been around the elderly population all of her life and treated it as a calling. Lauren was featured in an  had a recent Enfield Patch article which can be found here: https://patch.com/connecticut/enfield/enfield-resident-named-goodwin-college-valedictorian.
Speaker Biography: Goodwin College Graduation Program 2018: Lauren Attenello 
Lauren's valedictory speech followed none other than Whoopi Goldberg who was this year's commencement speaker, warming up the crowd for her.  Lauren will be continuing her education at Manchester Community College to get an Associates Degree in Therapeutic Recreation where she already  received recognition as an outstanding student in Therapeutic Recreation.  
According to Justine, "We are so proud of her accomplishments.  Lauren never missed a day of school, and it must be in our blood, because like her, I have never called out of work in all my years. I am proud to be a part of the Fresh River team."