iCare Health Network (IHN) provides management, operating and consulting services to skilled nursing facilities and other healthcare providers in order to deliver optimized, specialized, and value-based post-acute care.  Read More

Skilled Nursing Communities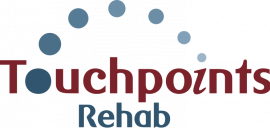 iCare Health Network's Touchpoints Rehabilitation communities offer a full range of inpatient and outpatient programming including the specialty areas of Cardiac, Pulmonary, Neurological and Orthopedic recovery.
E

Our pursuit of lifelong EDUCATION will provide us the opportunity to learn the best ways to care for our residents.

Education

N

By focusing our care delivery on NURTURANCE, we will become the best caregivers for our residents.

Nurturance

R

The highest level of individual RESPECT should be provided to our residents, and to each other.

Respect

I

By using INNOVATION to reach our service delivery goals, our customers will have greater benefit.

Innovation

C

A mutually shared COMMITMENT to our mission, between ourselves and the customers we serve, will result in our becoming the best at serving those customers.

Commitment

H

The physical, emotional and spiritual HEALTH of our residents and patients is our ultimate goal.

Health

iCare Heartbeat
All the latest news, discussion, and updates from the iCare & Touchpoints Rehab team.
As part of National Recovery Month and the National Alliance on Mental Illness' Stigma Free Campaign, Trinity Hill Care Center honored staff members committed to being "Supportive, compassionate, and non-judgmental of recovery from mental health and substance abuse disorders." Staff member were individually recognized for this commitment and awarded a plaque.  Much more on iCare Health Network's commitment to Stigma-Free care is yet to come this week. Stay tuned!