iCare Health Network (IHN) provides management, operating and consulting services to skilled nursing facilities and other healthcare providers in order to deliver optimized, specialized, and value-based post-acute care.  Read More

Skilled Nursing Care Centers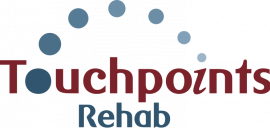 iCare Health Network's Touchpoints Rehabilitation care centers offer a full range of inpatient and outpatient programming including the specialty areas of Cardiac, Pulmonary, Neurological and Orthopedic recovery.
E

Our pursuit of lifelong EDUCATION will provide us the opportunity to learn the best ways to care for our residents.

Education

N

By focusing our care delivery on NURTURANCE, we will become the best caregivers for our residents.

Nurturance

R

The highest level of individual RESPECT should be provided to our residents, and to each other.

Respect

I

By using INNOVATION to reach our service delivery goals, our customers will have greater benefit.

Innovation

C

A mutually shared COMMITMENT to our mission, between ourselves and the customers we serve, will result in our becoming the best at serving those customers.

Commitment

H

The physical, emotional and spiritual HEALTH of our residents and patients is our ultimate goal.

Health

iCare Heartbeat
All the latest news, discussion, and updates from the iCare & Touchpoints Rehab team.
Silver Springs Care Center in Meriden has announced that they will be recognized with a 2018 Silver - Commitment to Quality Award by the American Health Care Association and National Center for Assisted Living (AHCA/NCAL). Silver Springs is the only skilled nursing care center in Connecticut to received the award in 2018. The notification comes after the 2018 AHCA/NCAL awards ceremony and as such Silver Springs will be honored at the 2019 Annual Convention and Expo in Orlando, FL. 

These days, many seniors are focusing more on their health and well-being so that they can remain active and vital during retirement. For those who are dealing with health or mobility issues, there are many ways to keep safety a priority, from making changes to the home to downsizing and making a move to something smaller. However, there are many details to consider when it comes to feeling good and staying healthy…

Introducing a new iCare Health Network - Touchpoints Rehab TV commercial for 2019, emphasizing our Transitions of Care, focus on complex medical conditions such as CHF and COPD and our continuum of post-acute care services. The spot will play on Fox 61 in Connecticut 

The Touchpoints at Chestnut team leveraged their lobby Christmas decorations into a nice donation to the Five Cupboard Food Pantry in East Windsor.  The final donation of non-perishable food, toiletries and other supplies for those in need weighed in at 340 pounds.  The team was also able to donate six hams thanks to a Candy Tree Raffle. Congratulations to the TAC team on a creative way to give back during the holidays and for the beautiful display it created for residents and guests. 

On December 12th and 13th Chelsea Place Care Center in Hartford held a Festival of Lights Christmas celebration with proceeds from the fundraising component going to Intercommunity, a non-profit substance use treatment, behavioral health and primary care provider in Hartford and East Hartford. Events included Pictures with Santa, Hot Cocoa and Bake Sale and Raffle Prizes. Each department designed their own themed tree to be raffled off. Click here or see below for a gallery of images. 

Touchpoints at Manchester's Joanie Gallichant has been an LPN at the care center for 38 years and her passion lies in caring for the residents of the long term care unit. She not only provides excellent care she also is always finding ways to bring joy to the residents and so for the last five years she has made a visit to the center as Mrs. Claus.

Regina Estrada, a Licensed Practical Nurse at Silver Springs Care Center has been recognized by the National Council of Certified Dementia Practitioners as the 2018 Certified Dementia Practitioner of the Year for her work in the field of dementia care. The award recognizes the impact that the recipient has in dementia care and their ability to motivate their colleagues to set higher care goals with patient care. 

Fresh River Healthcare held a well-attended Christmas Bazaar and holiday party that was fun for all ages. The residents and the staff and their families as well as members of the public came together to celebrate the season. Santa Claus was on hand to listen to the wishes of all the good boys and girls. Breakfast was served and money was raised for a good cause. All proceeds went to local Families affected by Parental Substance Use Disorder.