iCare Health Network (IHN) provides management, operating and consulting services to skilled nursing facilities and other healthcare providers in order to deliver optimized, specialized, and value-based post-acute care.  Read More

Skilled Nursing Care Centers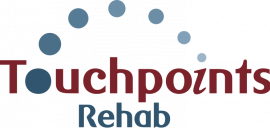 iCare Health Network's Touchpoints Rehabilitation care centers offer a full range of inpatient and outpatient programming including the specialty areas of Cardiac, Pulmonary, Neurological and Orthopedic recovery.
E

Our pursuit of lifelong EDUCATION will provide us the opportunity to learn the best ways to care for our residents.

Education

N

By focusing our care delivery on NURTURANCE, we will become the best caregivers for our residents.

Nurturance

R

The highest level of individual RESPECT should be provided to our residents, and to each other.

Respect

I

By using INNOVATION to reach our service delivery goals, our customers will have greater benefit.

Innovation

C

A mutually shared COMMITMENT to our mission, between ourselves and the customers we serve, will result in our becoming the best at serving those customers.

Commitment

H

The physical, emotional and spiritual HEALTH of our residents and patients is our ultimate goal.

Health

iCare Heartbeat
All the latest news, discussion, and updates from the iCare & Touchpoints Rehab team.
The iCare Health Network offers a variety of career opportunities for those with a desire to work in the healthcare industry, including part-time and per diem.  NURSING AND NON-CLINICAL POSITIONS: CNAs, LPNs, RNs, RN Supervisors, Housekeeping, Laundry, Dietary, Maintenance and Recreation Positions Available. Learn about our skilled care centers. Bring your resume and come prepared to interview!