The iCare Health Network (IHN) provides management, operating and consulting services to skilled nursing facilities and other healthcare providers to deliver specialized and value-based post-acute care.  Read More

Skilled Nursing Communities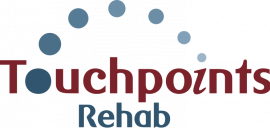 iCare Health Network's Touchpoints Rehabilitation communities offer a full range of inpatient and outpatient programming including the specialty areas of Cardiac, Pulmonary, Neurological and Orthopedic recovery.
E

Our pursuit of lifelong EDUCATION will provide us the opportunity to learn the best ways to care for our residents.

Education

N

By focusing our care delivery on NURTURANCE, we will become the best caregivers for our residents.

Nurturance

R

The highest level of individual RESPECT should be provided to our residents, and to each other.

Respect

I

By using INNOVATION to reach our service delivery goals, our customers will have greater benefit.

Innovation

C

A mutually shared COMMITMENT to our mission, between ourselves and the customers we serve, will result in our becoming the best at serving those customers.

Commitment

H

The physical, emotional and spiritual HEALTH of our residents and patients is our ultimate goal.

Health

iCare Heartbeat
All the latest news, discussion, and updates from the iCare & Touchpoints Rehab team.
iCare Management has officially transitioned into the iCare Health Network (IHN). The company has grown with new and additional lines of business and added ancillary services and programs as a complement to its core competency in skilled nursing facility management. Given the comprehensive nature of the IHN continuum, the leadership team expects continued growth in the near future and will continue to review opportunities to expand into other ancillary services and other potential acquisition…

A veterans care program officially opened Friday at a local skilled nursing facility. A ceremony, combined with an American flag retirement, marked the opening of the program at Touchpoints at Manchester. by Jesse Leavenworth, HARTFORD COURANT

Sarah Howroyd, co-founder and co-creator of the Manchester, CT HOPE (Heroin/Opioid Prevention and Education) Initiative, has joined iCare Health Network as Substance Use and Behavioral Program Consultant. In this role, Howroyd will shape iCare mental health and addiction programs to be as person-centered and recovery-oriented as possible. She will make recommendations on iCare's signature iRecovery program, advise on best practices and consult with residents, families and staff.

Today, 60 West in Rocky Hill was one of the long term and post-acute care providers recognized with a 2018 Bronze - Commitment to Quality Award by the American Health Care Association and National Center for Assisted Living (AHCA/NCAL). Implemented by AHCA/NCAL in 1996, the National Quality Award Program is centered on the core values and criteria of the Baldrige Performance Excellence Program, which is also the basis of the metric-based AHCA/NCAL Quality Initiative.

Touchpoints at Manchester's own Alisha Luginbuhl received the 2018 Nightingale Scholarship Award. Alisha is Touchpoints' Central Supply Coordinator and is currently a nursing student at Capital Community College. According to award materials, "The Nightingale Awards recognize excellence among Greater Hartford's nursing students who represent the future of the profession…Each winner is carefully selected by their institution as exemplifying excellence in all that they…

As part of National Skilled Nursing Care Week, 60 West staff celebrated its fifth anniversary since inception and its Five Star CMS Rating with a BBQ and "champagne" toast. 60 West is fortunate to have a series of staffmembers that have been there since the beginning and continue to proudly serve the residents and community. They were each recognized and thanked by Administrator Jessica DeRing.   

As a goofy celebration of National Nursing Home Week, aka National Skilled Nursing Care Week, Fresh River Healthcare staff put together a brief move trailer showing some of the fun activities they brought together for residents, families and staff.

Touchpoints at Manchester, Westside Care Center and the iCare team celebrates National Skilled Nursing Care Week aka National Nursing Home Week with a 10 hole mini-golf course on the iCare lawn.