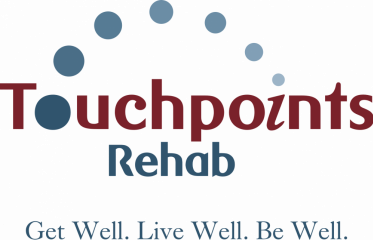 Welcome to the Touchpoints Rehabilitation network of health and rehabilitation centers in Greater Hartford, Connecticut. Our four Touchpoints Rehabilitation centers in Bloomfield, East Windsor and Manchester offer a full range of inpatient and outpatient programming including the specialty areas of Cardiac, Pulmonary, Neurologic and Orthopedic recovery. 
See Touchpoints Rehab Highlighted on NBC's CT Live
Everyone has unique care needs, but the primary objective is most often the same: a return to health, home and what's important in life.
At Touchpoints, we understand. We work collaboratively with our hospital and home care partners to provide seamless transitions of care.
Our innovative, personalized approached is designed to accelerate the recovery process, so that you can Get Well, Live Well and Be Well, faster, better and with fewer challenges than any traditional rehabilitation program.
Find out why Touchpoints Rehab is the Place I Trust with Mom's Care.
For more information or to visit one of our centers, contact us today at 860-812-0788.

News & Updates
Discover the latest from our blog
On November 16, 2023 the team at Touchpoints at Bloomfield once again hosted a Thanksgiving luncheon at the Bloomfield Senior Center.  About 75 Bloomfield seniors were in attendance as several department managers from Touchpoints at Bloomfield served a traditional holiday meal complete with appetizers, dessert and apple cider.  Great job, TAB team!