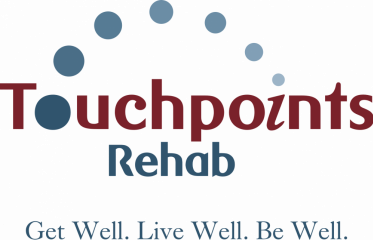 Welcome to the Touchpoints Rehabilitation network of health and rehabilitation centers in Greater Hartford, Connecticut. Our four Touchpoints Rehabilitation centers in Bloomfield, East Windsor, Farmington, and Manchester offer a full range of inpatient and outpatient programming including the specialty areas of Cardiac, Pulmonary, Neurologic and Orthopedic recovery. 
Read about the Touchpoints Continuum of Care by clicking here….including Touchpoints Rehab, Touchpoints Therapy and Touchpoints at Home.
See Touchpoints Rehab Highlighted on NBC's CT Live
Everyone has unique care needs, but the primary objective is most often the same: a return to health, home and what's important in life.
At Touchpoints, we understand. We work collaboratively with our hospital and home care partners to provide seamless transitions of care.
Our innovative, personalized approached is designed to accelerate the recovery process, so that you can Get Well, Live Well and Be Well, faster, better and with fewer challenges than any traditional rehabilitation program.
Find out why Touchpoints Rehab is the Place I Trust with Mom's Care.
For more information or to visit one of our centers, contact us today at 860-812-0788.

News & Updates
Discover the latest from our blog
March 13-17, 2023 is National Long Term-Care Administrator's Week. During this week, staff, residents, families, and volunteers have the opportunity to say "thank you" and honor the administrators who lead our nation's long-term care communities.  A heartfelt and sincere thank you from all of us at iCare Health Network to our dedicated Administrator team who continues to lead through challenging times and work tirelessly to safeguard and enrich the lives of the residents we serve.