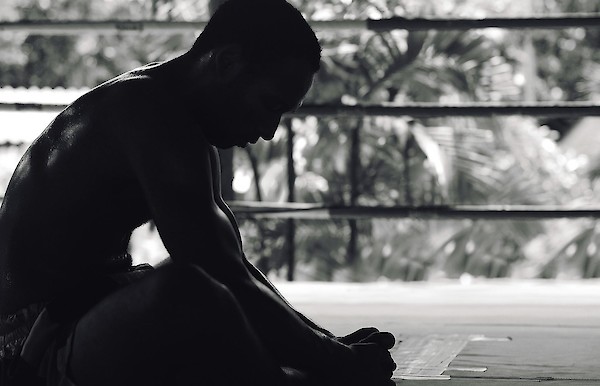 by Jackie Waters, Guest Blogger
You've just been diagnosed with a chronic pain condition—now what? For many, this diagnosis can come as a real blow. We all make plans and set goals, but none of them include dealing with constant pain. Your doctor has presented you with a few options to help you cope with the condition, but you're not sure which is the best for you. If you are grappling for your next step, here is a possible path to stand up to your chronic pain and reclaim your life.
A new lifestyle
Sometimes, the best way to handle a surprise diagnosis is to adopt a whole new approach to life. Don't let your chronic pain condition change your life for you. Your first step should be making a conscious decision to start living two steps ahead of your chronic pain and develop a mindset and lifestyle that work to confront your condition and overcome it.
When done correctly, making lifestyle changes will positively affect all areas of your life. If you focus on getting more sleep and meditating, you can reduce the amount of pain you experience regularly. One of the easiest and biggest lifestyle changes you can make is to start seeing a chiropractor. According to Dr. Robert Hayden of the American Chiropractic Association, a chiropractor should be the first person consulted after you receive a chronic pain diagnosis. Whether done on its own or used in conjunction with a treatment plan, spinal adjustments and realignments can greatly reduce pain, decrease the need for medication, and improve your quality of life.
Change your diet
Part of your transformation will include a new approach to what you eat. As you learn to fight back against your chronic pain condition, you will discover that how you treat your body has a direct impact on how the condition affects you. Eating the right kinds of food can help your body fight back against pain. Incorporating foods such as salmon, nuts, and grapes into your diet will greatly reduce the frequency and intensity of your chronic pain.
You should also focus on lowering inflammation by feeding your gut healthy bacteria. Research shows that the gut is the center of overall wellness. Adding good microbes to the gut can also help promote weight loss and metabolism, control your appetite, and improve your mood—all of which will help you feel better. Ingest prebiotic- and probiotic-rich foods, including yogurt and bananas, to improve gut health.
Start exercising
Another lifestyle change you should include is fitness. The more endurance you build through exercise, the better equipped you'll be in fighting back against your chronic pain. Exercise can increase neuroplasticity, which is essential for the brain to respond to pain better. Choose low-impact workouts that build strength, including Pilates and swimming. Yoga promotes gentle stretching techniques that can help ease pain. Even walking can be beneficial to your muscles and joints.
Take advantage of your healthcare
While you should improve your diet and exercise regimen, you also need to make sure that you're fully aware of your healthcare benefits. It's important to schedule regular checkups with your doctor to stay on top of your treatment plan. Your doctor can recommend options that you can incorporate into your new lifestyle. If you're a senior suffering from chronic pain, consider changing your plan, if necessary, to get the best coverage possible —for example, Aetna offers Medicare Advantage plans that provide additional benefits like dental and vision care, in addition to wellness center memberships.
In order to truly fight your chronic pain condition, you need to adopt new lifestyle changes. Diet and exercise are key to reducing your chronic pain and reclaiming control of your life. Additionally, don't neglect the benefits of healthcare to help you cope with chronic pain. By following these tips regularly, you can regain control of your life and manage chronic pain more easily.
Jackie Waters is not an employee of iCare Health Network or its subsidiary or partner organizations. Jackie Waters is solely responsible for the content above. Consult a physician before beginning any pain management regimen. 
Photo Credit: Pixabay.com