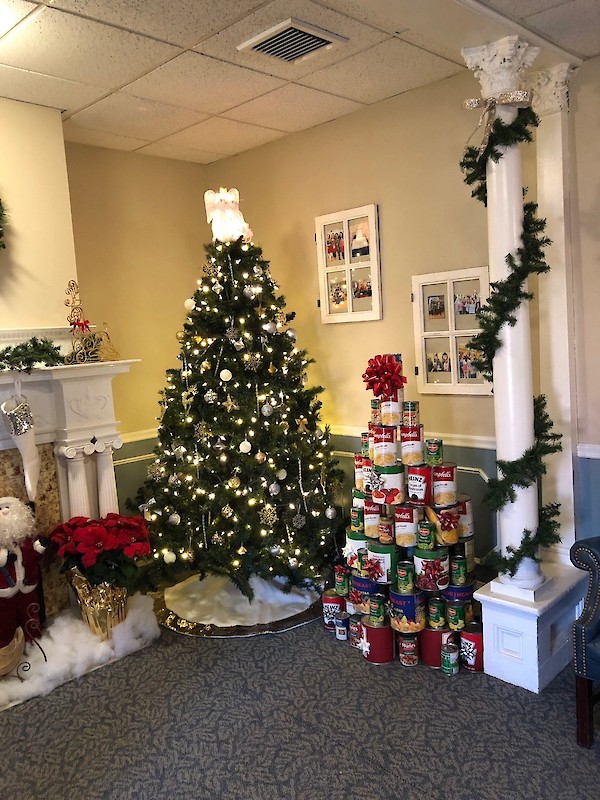 EAST WINDSOR (January 2, 2019) – The Touchpoints at Chestnut team leveraged their lobby Christmas decorations into a nice donation to the Five Cupboard Food Pantry in East Windsor. 
The final donation of non-perishable food, toiletries and other supplies for those in need weighed in at 340 pounds.  The team was also able to donate six hams thanks to a Candy Tree Raffle.
Congratulations to the TAC team on a creative way to give back during the holidays and for the beautiful display it created for residents and guests.