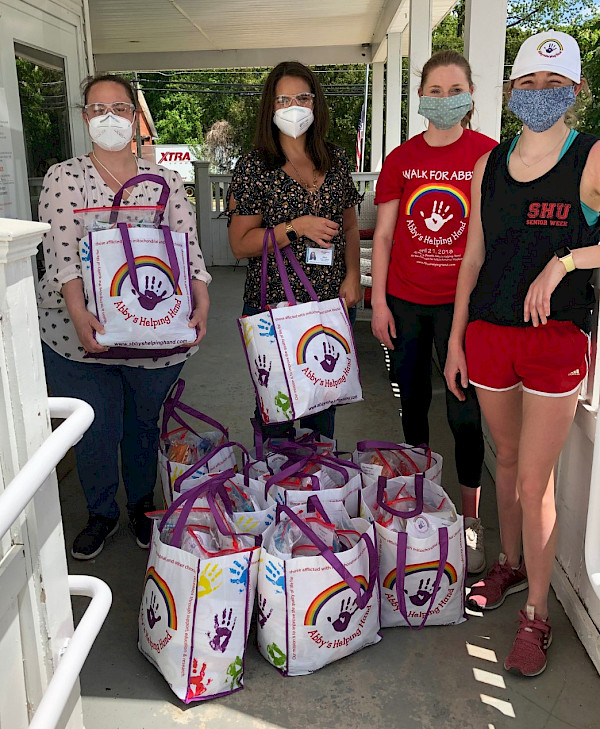 EAST WINDSOR (May 29, 2020) – On May 22, Sarah and Stephanie Cota of Abby's Helping Hand, presented 100 gift bags each to Touchpoints at Chestnut and Fresh River Healthcare leadership. The gifts were for the care center staff to express gratitude and support for all they do to provide care for their residents, especially in these challenging times.
According to their website, the mission of Abby's Helping Hand is to improve the quality of life for those afflicted with mitochondrial and other chronic diseases through support, education and research. The organization has been a frequent partner of the two iCare Health Network, East Windsor nursing care centers.
*Photos are displayed with express permission. Public health guidelines for staff use of personal protective equipment were followed during photography and all contact with residents, family and fellow staff. Gifts, donations and materials were handled in accordance with infection control precautions. Visitor restrictions remain in place.