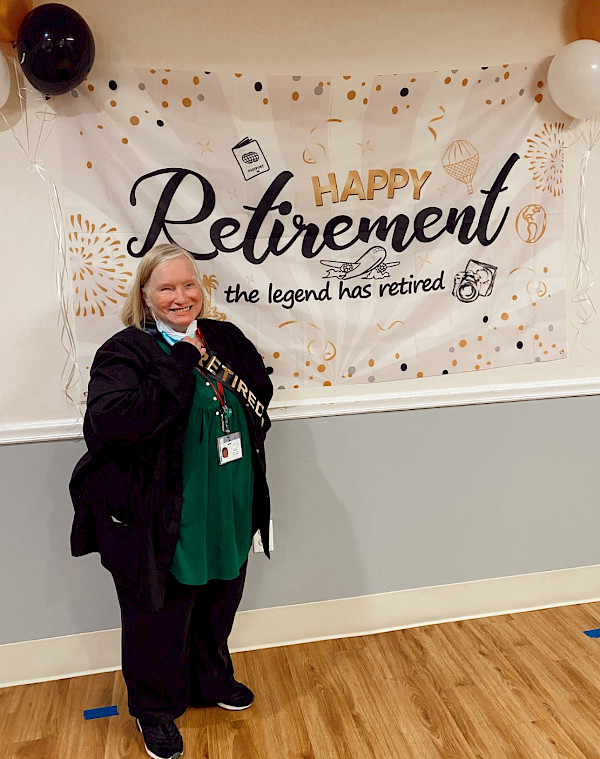 EAST WINDSOR (October 4, 2021) – On September 30, 2021 the team at Fresh River Healthcare celebrated Susie Taylor and bid farewell as she retires.
Susie spent 17 years with iCare, having worked in scheduling, payroll, human resources and reception, including stints at 60 West and Fresh River. Employee longevity is a great testament to a quality workplace and a commitment to the teamwork needed to serve every day.
iCare wishes to thank Susie for her many years of dedication to the residents we serve and to the staff who worked alongside her. We wish Susie and her family nothing but the best in the years to come and hope she enjoys a well-deserved life in retirement.