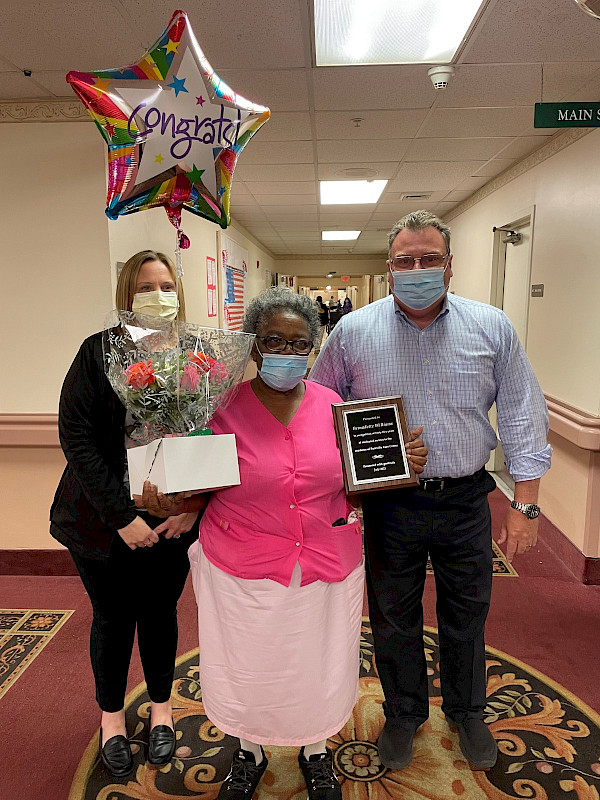 HARTFORD (August 10, 2021) – On July 20, 2021 Parkville Care Center recognized Bernadette Williams, a Certified Nurse's Aide, for an incredible milestone of 45 years of service to the residents of the center, and counting! 
That is not a typo. Bernadette has been in service to residents and working alongside the team at Parkville Care Center and its predecessors since 1976.
Pictured here are Bernadette with Miranda Wilmot, RN, Director of Nursing, and George Kingston, Administrator for Parkville Care Center. 
Pictured below is Bernadette with iCare CEO Chris Wright. This picture was taken pre-COVID, when iCare assumed operation of Parkville Care Center in January 2019.