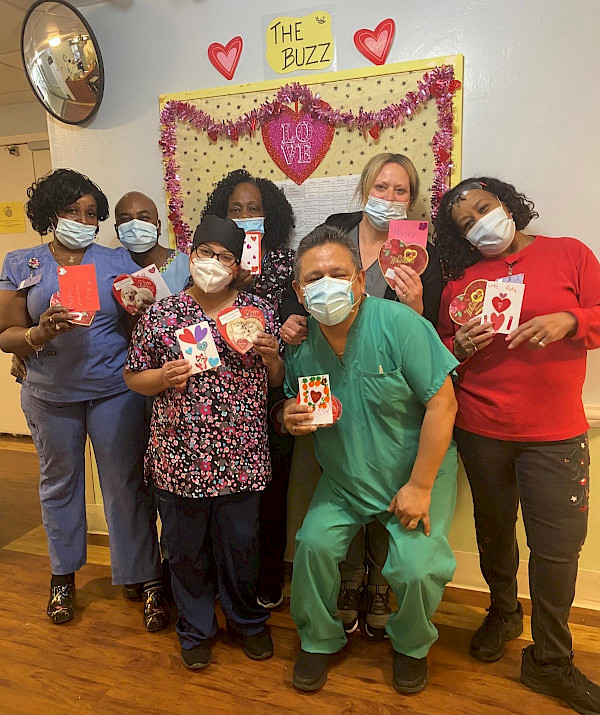 EAST WINDSOR (February 15, 2022) – On Valentine's Day, the Fresh River staff and residents were showered with heartfelt, hand written messages and cards, handmade by students in the Windsor Public Schools.
Each card had a message written inside directed towards the team and the residents who reside at Fresh River Healthcare. The staff was simply touched by the sentiment and would like to express gratitude to all who contributed to making their day filled with love. 
Over 300 cards were donated to Fresh River from the different sources within the district, including elementary school students who made them in their classrooms. Thank you, Windsor Public Schools!
The Valentine's Day celebration was made complete with candy and other treats from care center leadership, given to staff and residents with their cards.