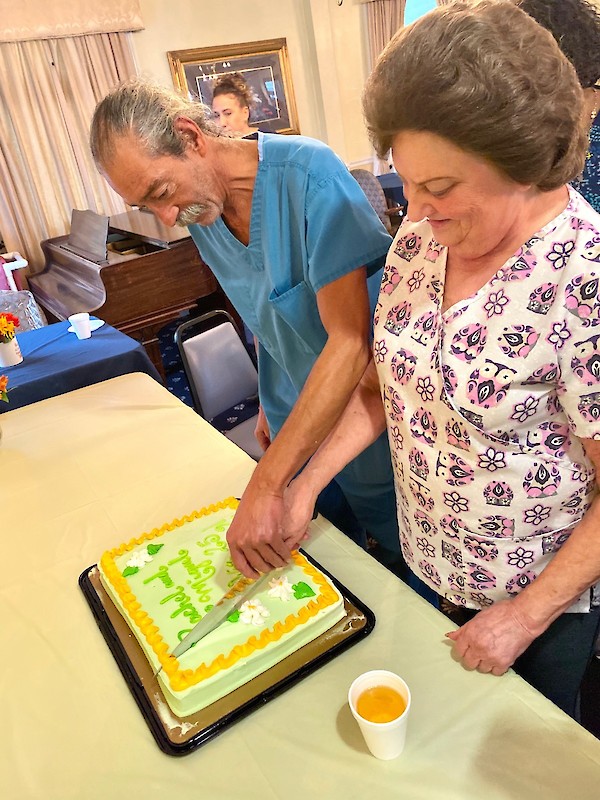 EAST WINDSOR (October 30, 2019) – On October 22, 2019 the Touchpoints at Chestnut staff took a moment to celebrate the long tenure of two valued members of the team in a longevity ceremony. 
Touchpoints honored two Certified Nurse's Aides (CNAs), Rachel Landry with 27 years of service at Touchpoints at Chestnut and and Miguel Cruz with 25 years.  The two enjoyed appetizers, sparkling cider and cake with the team and the residents they serve. Touchpoints also gifted them a Years of Service Award and gift card for their time here. 
Employee longevity is a meaningful measure of the quality of care and the team environment.