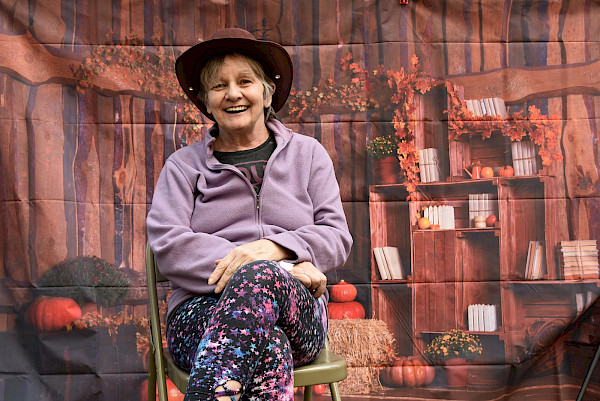 EAST WINDSOR (October 28, 2019) – On October 18th, Fresh River Healthcare in East Windsor hosted a good ol' fashioned hoedown, complete with goats, a chuck wagon, a bluegrass band, lasso contests, high noon 'shootouts', hot apple cider and fresh cider doughnuts.
The Fresh River staff pulled together to bring fun Fall festivities to the residents. Amy Houle and Bobby Engleman transformed the carport into a Saloon. Stephanie Brennan, Melissa Fay, Robin Suhie and Kristen Essig transforming the patio in warm Fall atmosphere. The laughter and smiles were enough to warm up patio. Residents lined up to get their pictures taken and crossing over to being outlaws posted on their own Wanted poster.
Tammy volunteered to do photos for the residents. The recreation team of Mike and Beth spent the week hyping up the event and engaging the residents in all of the activities. The residents thoroughly enjoyed petting goats, graciously shared with them by Administrator Jim Christofori.