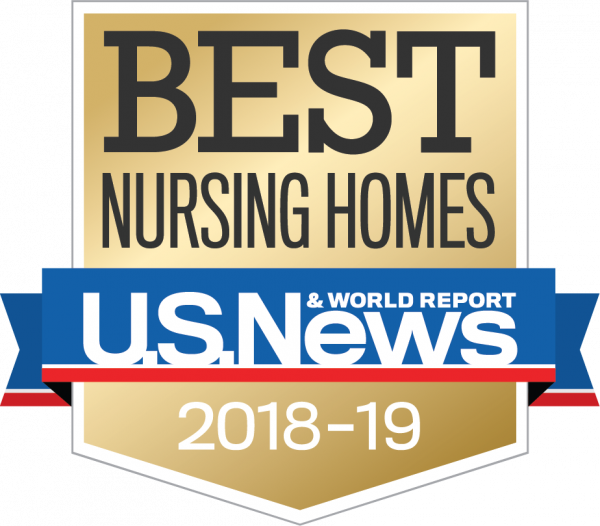 ROCKY HILL (November 14, 2018) – On October 31, 2018 60 West in Rocky Hill, CT was named a 2018-19 Best Nursing Home by US News and World Report in the Overall category.
Part of the iCare Health Network, 60 West is a 95 bed skilled nursing facility committed to providing skilled nursing care and services for physically, mentally and cognitively impaired individuals who are difficult to place in a standard nursing home or long-term care setting. 60 West is Medicaid and Medicare Certified and serves a diverse population of residents including those with acquired brain injuries, Alzheimer's and other memory and cognitive disorders and those patients referred through a contract with the State of Connecticut Department of Correction and the Department of Mental Health and Addiction Services that have been deemed difficult to place.  
"2018 has been a big year for the 60 West family of residents and staff. It was quite a thrill to celebrate our fifth anniversary in operation, becoming Five Star rated by CMS, earning an AHCA Bronze Award and now being named a Best Nursing Home by US News and World Report. This success can be attributed to the fact that we are a family and have pulled together to create this environment for the residents, families and staff. It's rewarding, knowing where we started and seeing where we're going together." said Jessica DeRing, Administrator at 60 West.
US News and World Report's rating process uses a standard for Best Nursing Home status that is more rigorous than even the star rating system utilized by the Centers for Medicare and Medicaid Services.