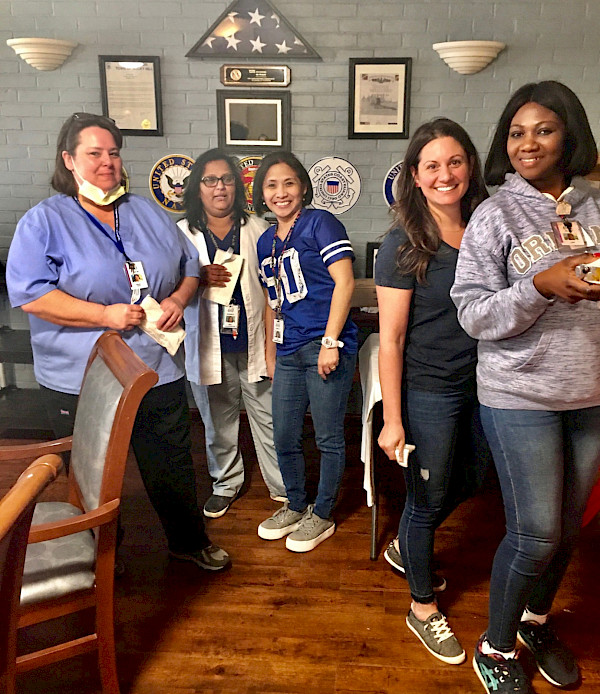 ROCKY HILL (February 11, 2020) – On and around February 2nd, the team at 60 West threw its sixth annual Super Bowl Party and "Pick 'Em Winners" for staff and residents. This is 60 West's largest staff-resident engagement event, starting as a weekly gameday event that spans the entire football season and culminates with the Super Bowl. 
To keep up this tradition, and with encouragement from the concierge team, residents and staff choose their winning teams on a weekly basis.  After the final weeks' winners were announced, the Dietary department served up fan favorites like potato skins, tacos and French fries. The Super Bowl Party itself includes a Football Skills Competition as residents throw for distance and accuracy.  
Contest winners are pictured.