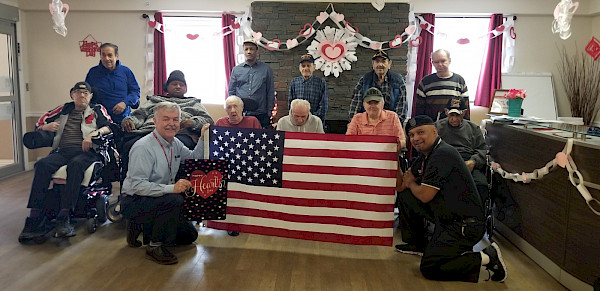 MERIDEN (February 19, 2020) – In mid-January 2020 a CNN article appeared detailing how a 104 year-old Marine Corps veteran, who served in World War II, was asking for Valentine's Day cards.
According to the article, Major Bill White (USMC, Ret.), was looking to expand on his collection of special memories cataloged within his many scrapbooks.  A purple heart recipient from the Battle of Iwo Jima, his amazing service is worthy of the gratitude of all Americans and his heartfelt request was gratefully met.
The veterans at Silver Springs was committed to granting his wish. Noel Orsini, Silver's Veterans Service Liaison assisted with the project including sending it to Major White, included some badges and pins. Silver Springs is honored to serve and support our veterans.