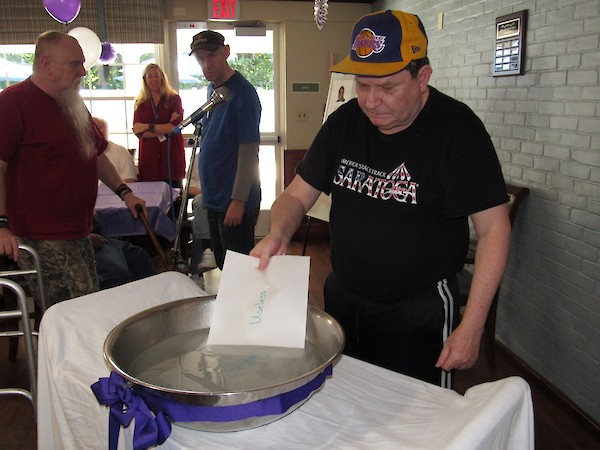 ROCKY HILL (October 1, 2019) – 60 West recommitted to being a Stigma-Free care center on Thursday, September 20th with two special programs.
During the morning, a group of residents met to talk about their experiences with stigma as related to their diagnoses of addiction or mental illness and shared some very authentic and at times painful words. The participants learned a great deal about each other and found common themes in their lives. The 60 West team took those words and wrote them down to present in the afternoon program as part of a ceremony to rid the care center of stigma.
In the afternoon, staff presented some important words about addiction and mental illness through sobering statistics and by reminding residents that they are not alone as they struggle with their diseases. The group shared ideas to help communicate even if "you sometimes don't have the words" through #60WestisStigma free cards and other ideas as recommended by NAMI.
The program concluded with washing away Stigmas by taking the words written in the morning and dissolving them in a bowl of water (through the magic of dissolve-able paper!) Nice job 60 West team.