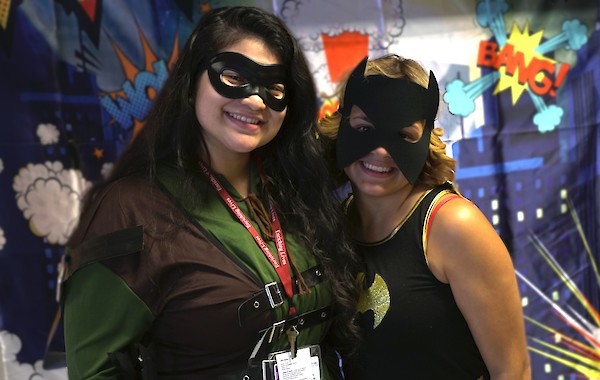 HARTFORD (September 30, 2019) – In recognition of National Recovery Month, Trinity Hill Care Center in Hartford held a 'Super Recovery Day' program on Wednesday, September 25th. The event was superhero themed to remind resident in recovery at Trinity Hill that, "no matter how tough the fight may be, we all have the powers within to overcome the battle." The day began with a super power packed breakfast from followed by an awards ceremony where Certificates of Recognition were to residents in recovery.
Special recognition plaques and super hero capes were given to residents whose consistent in iRecovery program have demonstrated a strong commitment to their recovery. Staff were encouraged to wear their favorite superhero apparel or costume throughout the day and were invited to participate in costume contest following the award ceremony.
A former resident and iRecovery member, came to the center to give an inspirational speech. She encouraged residents to "stay positive, and take things one day at a time. There is light at the end of the tunnel." Trinity Hill staff closed the day with a Super Supper of pizza and wings.
Staff and residents alike agreed that it was a super day. Nice work Trinity Hill!