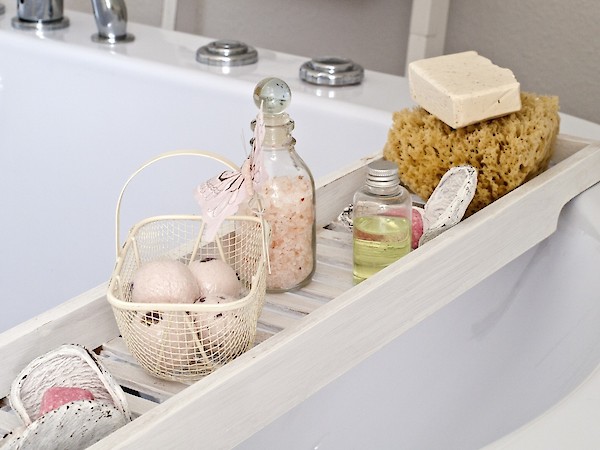 by Jackie Waters, Guest Blogger
When you've had an illness or injury, you know that taking time to care for yourself is a natural part of the recovery process. What many of us fail to realize is that it's just as important to continue practicing self-care all the time, especially if you have chronic pain. If you're worried that self-care is too expensive or time-consuming, try these budget-friendly strategies that are relatively easy to work into everyday life.
Hit the Hay
It isn't always easy to get a good night's sleep when you're managing pain, but that doesn't make it any less important. Your body and mind need the rest, which is why working on getting better sleep is an essential self-care strategy.
Don't underestimate the role that your sleep environment plays in impacting how well you sleep. Bustle explains how your bedroom should be a place that is inviting and cozy. If this isn't how you feel about your bedroom, give it a makeover that's all about creating comfort and relaxation. You can find good prices on top-quality bedding, soft pillows, a new mattress and even sleep gadgets at Target. Getting the cozy new things you need to sleep better is even more affordable when you shop Target coupons and promos.
Calm Your Mind
Some people only think of relaxation in terms of unwinding to sleep better, but you need relaxation throughout the day in order to manage pain. Whatever your schedule is, consider how you can carve out time to do whatever makes you feel relaxed. You may find that reading helps distract your mind when pain flares up. If you're on the go frequently, try listening to audiobooks or a soothing podcast. To make audiobooks more affordable, use promos for websites like Audible or add-ons for your e-reader.
Another affordable self-care strategy that calms your mind and eases your pain is exercise. If you're able, gentle exercises like walking, swimming, and yoga can do wonders for your body, mind, and soul. Being active can feel like a catch-22 for those with pain — you may not feel like moving when flare-ups happen, but if you can, the activity helps lessen pain and leaves you feeling better overall. The good thing is that most of these exercises can be very affordable. If you don't have a pool, look for signup deals at your local gym, and stock up on inexpensive swimsuits and walking shoes when you can find them on sale.
Soothe Soreness
Living with pain is challenging, but you can make a difference in how you feel with simple strategies to soothe stiff joints and muscle soreness. Depending on the source of your pain, it often helps to use either heat or cold. As cliche as it may sound, taking a hot shower or bath really is a great self-care tip for those with pain. Indulging in nice bath products, or saving even more money by making your own, is like icing on the cake because using them makes your hot bath more relaxing while soothing aches at the same time. When you don't have time to soak in the bath, you can still apply a heating pad or ice pack whenever pain hits.
Fuel Your Body Right
Just like sleep, food is a basic need we all have. Even though it's a necessity, eating to fuel your body is a form of self-care. This is because the right foods give your body the nutrients you need, and they can even help heal what ails you. According to Science Direct, research has shown that eating an anti-inflammatory diet and supplementing with micronutrients, which many of us lack, can help manage chronic pain. Many people assume that eating healthy is expensive, but it really can be affordable with smart shopping.
Everyday self-care is something we all need, but making this a way of life is especially helpful for managing chronic pain. The key to getting the best results is to do these practices consistently. Even when that means spending a little, use these money-saving strategies to get what you need without going over budget.
Jackie Waters is a guest blogger and is not affiliated with iCare Health Network or its managed skilled nursing facilities. The author is solely responsible for the content in this article. Image via Pixabay