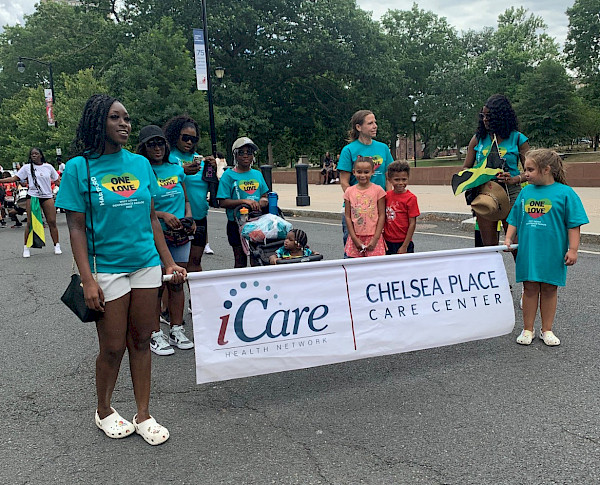 HARTFORD (August 15, 2022) – On August 13, 2022, the team from Chelsea Place Care Center represented iCare at the 60th Annual West Indian Independence Celebration and Parade. This was the return of the full celebration after a hiatus due to COVID.
According to its website, the West Indian Independence Celebrations, Inc. is a 501(c)(3) designated organization responsible for the planning and presentation of the West Indian Independence Celebration, a one-day festival which is held annually in Hartford, Connecticut.
The festival includes a street parade and music festival, which showcases and promotes West Indian culture, food, music, and people. The event also serves to connect natives and also future generations of West Indians born in the United States with their heritage.