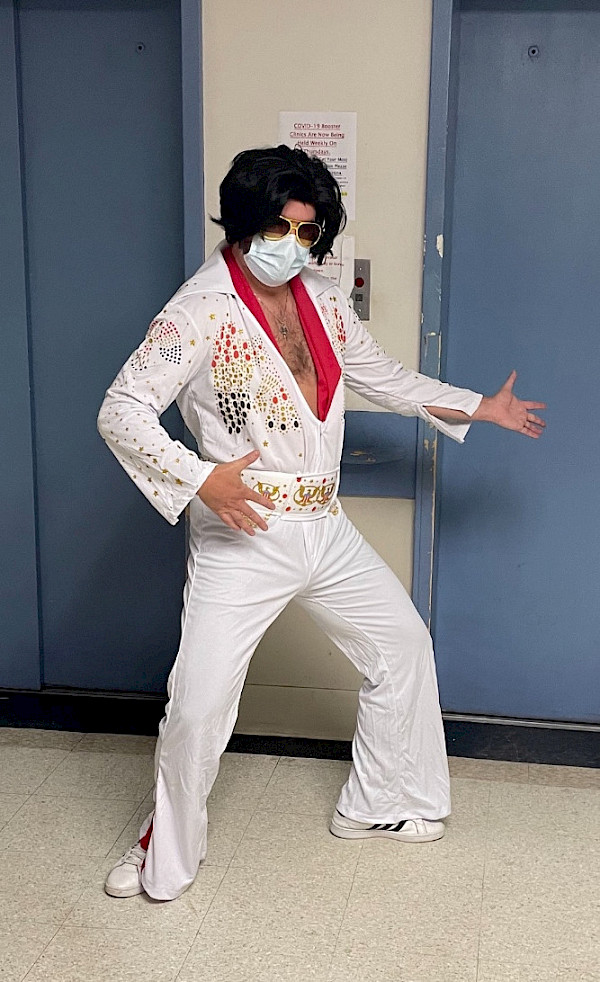 MANCHESTER (August 18, 2022) – Last week the staff and resident at Touchpoints at Manchester were treated to a performance by a special guest, Mr. Elvis Presley. The King dropped by to celebrate staff anniversaries, passing out certificates honoring their longevity and serving up some cake. 
Elvis made his way through the resident care units, driving the crowds wild with his dancing and playing all his hits. It appears this particular Elvis showed up from the early 1970's. Due to dietary considerations, no peanut butter and banana toast or buttermilk drinks were served. 
Nice job booking the greats, Touchpoints at Manchester team!