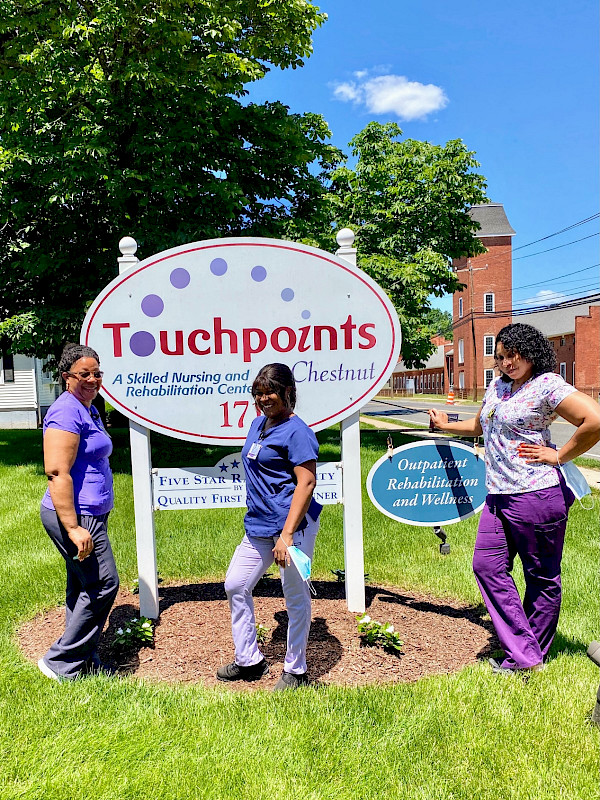 MANCHESTER (June 17, 2021) – iCare Health Network celebrates National Nursing Assistants Week which takes place from June 17th to June 24th, 2021. The 44th annual Nursing Assistants Week, dubbed "Nursing Assistants: Creating a Community of Caring", celebrates the vital role Nursing Assistants play in the daily delivery of quality care and quality of life supports to our residents.
Nursing Assistants Week also provides an opportunity to foster and showcase the wonderful things Certified Nursing Assistants or Certified Nurse's Aides (also known as CNAs) do for their patients and the community. It serves to recognize the nursing assistants who dedicate their lives to the well-being of others, especially in light of the devastating impact of the COVID pandemic on long term care. 
According to the website of the National Network of Career Nursing Assistants, "Now as never before, attention is being directed to care of our elder and disabled citizens and greater attention also is directed to the workers who provide hands-on-care and caring. As they perform everyday living tasks for the elderly, chronically ill or rehabilitation patients who cannot care for themselves, we can see how invaluable they are to their patient's lives."
Certified Nurse's Aides are critical to the operation of any skilled nursing or long term care center and iCare Health Network centers are no exception. CNAs are irreplaceable to the day to day function of a nursing center and to each individual resident who counts on them to make their activities of daily living possible. A sincere and heartfelt thank you to the iCare CNA team and to CNAs everywhere!