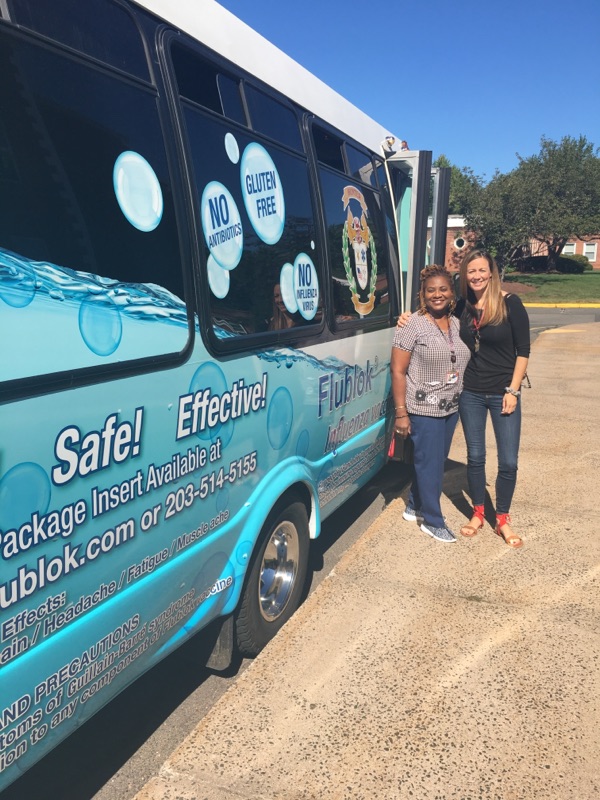 MANCHESTER – iCare Management has teamed up with FLUBLOK to offer our residents, families and staff the opportunity to receive this year's influenza vaccine on-site at each of the iCare family of skilled nursing facilities. The FLUBLOK Mobile Flu Vaccine Clinic "Healthy Choices" bus will be visiting iCare facilities every weekend starting September 23rd to vaccinate participants, encourage wellness and promote the overall importance and health benefits of vaccination.
According to a press release from the manufacturer and their partners, "Influenza is widespread across the United States and the Centers for Disease Control and Prevention has warned that this flu season may be especially bad because of the H3N2 flu virus that is circulating. The "Healthy Choices" clinic is designed to make flu vaccination simple and convenient, thereby promoting healthy communities."
FLUBLOK, the world's first recombinant protein-based vaccine for the prevention of seasonal influenza disease, was approved by FDA in January 2013. It is the only flu vaccine made in a 100% egg-free system using modern cell culture technology, making it unnecessary to use an infectious influenza virus or antibiotics in manufacturing. FLUBLOK is highly purified and does not contain any preservatives (e.g., thimerosal, a mercury derivative), egg proteins, gelatin or latex. In addition, FLUBLOK contains three times more antigen than traditional flu vaccines (3x45mcg hemagglutinin protein versus 3x15mcg hemagglutinin protein)*. It is manufactured by Protein Sciences right here in Meriden, CT.