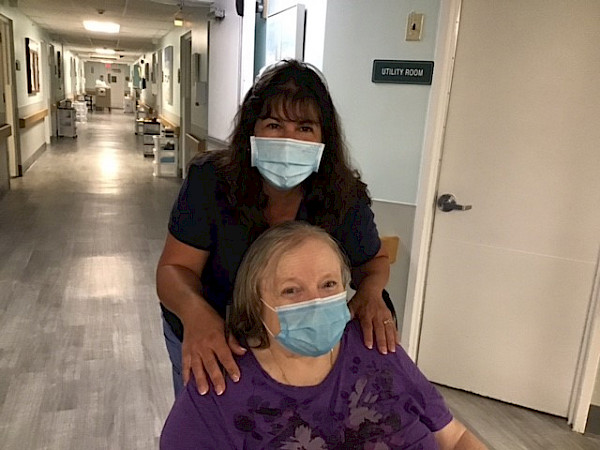 MANCHESTER (May 5, 2023) – May is celebrated as Older Americans Month, a time to acknowledge the contributions and sacrifices of older adults to our communities, and to promote their well-being and vitality. This year's theme, "Communities of Strength," highlights the importance of connecting older adults to resources and support systems that enable them to live independently and with dignity.
As we age, it's easy to feel like we're losing control of our lives. Health issues, financial constraints, and social isolation can all make us feel vulnerable and disconnected from the world around us. But older adults have a wealth of life experience and knowledge that can be invaluable to their communities. By celebrating Older Americans Month, we can honor and support older adults, helping them to stay active and engaged in the world around them.
A significant challenges faced by older adults is the eventual and often pressing need for long-term care. For many seniors, nursing homes and assisted living facilities are the best option for receiving the care they need while maintaining their independence. But for some, the transition to a nursing home can be difficult, and it's essential to create a positive and supportive environment that encourages older adults to stay engaged and active. And although here at iCare Health Network we serve residents from a broader age range than average, the transition for older residents can be more challenging and in different ways than a younger resident.
There are several ways to celebrate Older Americans Month and support older adults in skilled nursing care centers. Here are some ideas:
Volunteer your time: Many skilled nursing care centers rely on volunteers to provide activities and programs for their residents. With COVID restrictions lifted, consider volunteering your time to help with activities like exercise classes, craft sessions, or game nights. Even just spending time talking with residents can make a huge difference in their day.
Celebrate their achievements: Older adults have often lived through significant historical events and accomplished many things in their lives. Take the time to listen to their stories and celebrate their achievements. iCare centers are always looking to showcase resident accomplishments and honor their contributions.
Promote health and wellness: Staying active and healthy is essential for older adults, and skilled nursing care centers play a critical role in promoting wellness. Skilled nursing care centers organize and appreciate support with wellness programs that includes activities like yoga, tai chi, or meditation. We encourage residents to get outside and enjoy nature, even if it's just a walk around the court yard or garden.
Connect with the community: Older adults in skilled nursing care centers are at risk of feeling isolated and disconnected from their communities during their stay, whether short or long term. By connecting with community organizations and local businesses, we can help residents stay connected to the world around them. Field trips to local museums, parks, or events are an important opportunity.
Encourage intergenerational connections: Intergenerational programs can be a great way to connect older adults with younger generations. Partnering with local schools or youth organizations create programs that bring seniors and children together. Activities like reading programs, music or art classes, and mentoring programs can all be beneficial for both older adults and children.
Older Americans Month is an opportunity to celebrate the vitality and aspirations of older adults, and to support them in living full and fulfilling lives. For those in nursing homes, it's essential to create a positive and supportive environment that encourages engagement and promotes well-being. By volunteering your time, celebrating achievements, promoting health and wellness, connecting with the community, and encouraging intergenerational connections, you can help make a positive difference in the lives of older adults.
Together, we can build communities of strength that support and honor our elders. For more information on volunteering email us at moc.nheraci@ofni.