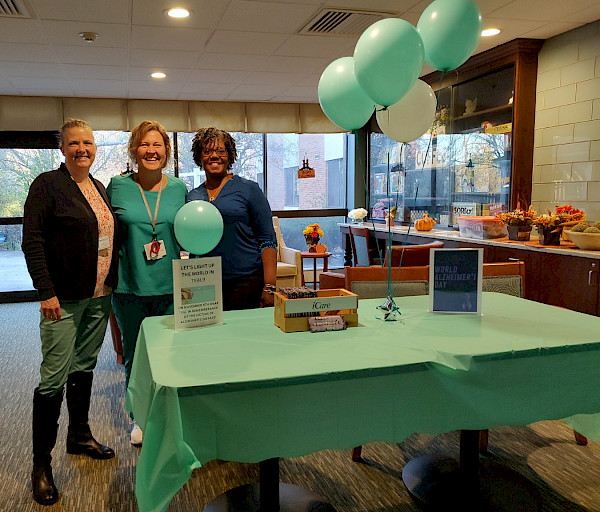 HOLYOKE (November 8, 2023) – The team at MissionCare at Holyoke 'went teal' this week to show support for and raise awareness of individuals living with Alzheimer's disease, especially the residents of the care center. 
Light the World in Teal is an annual program held in November as part of Alzheimer's Awareness Month. People and places around the world "go teal" to raise awareness and show support for the millions of people affected by Alzheimer's.
Famous landmarks across the country and world are lit in teal. In Massachusetts, this includes Atlantic Wharf, Boston City Hall, Boston Harbor Hotel, Boston Museum of Science, Government Center Station and Leader Bank Pavilion among many others. 
Teal is the American Foundation for Alzheimer's awareness color.