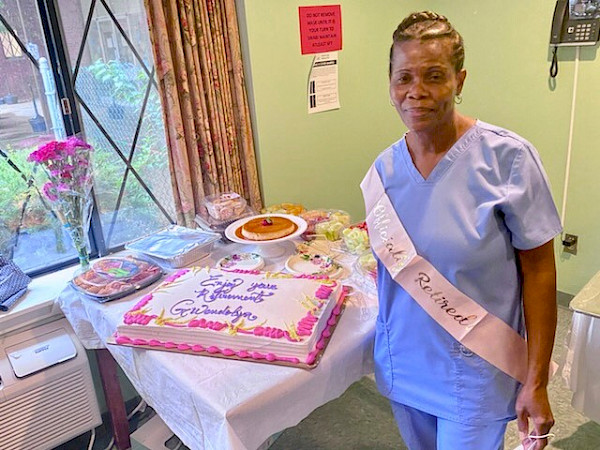 HARTFORD (November 8, 2021) – During the first week of November, the team at Parkville Care Center celebrated the retirement of two long tenured members of the team with two parties.
Those retiring were both Certified Nurse's Aides (CNAs); Joanna Marchand, after 32 years of service and Gwendolyn Johnson, after 34 years of service. 
Employee longevity is a great testament to a quality workplace and a commitment to the teamwork needed to serve every day. On behalf of Parkville Care Center and iCare Health Network, we wish Joanna and Gwendolyn much happiness in their respective retirements and future endeavors! 
*Current nursing facility COVID protocols were followed at all times during photography and attendance-limited gatherings.