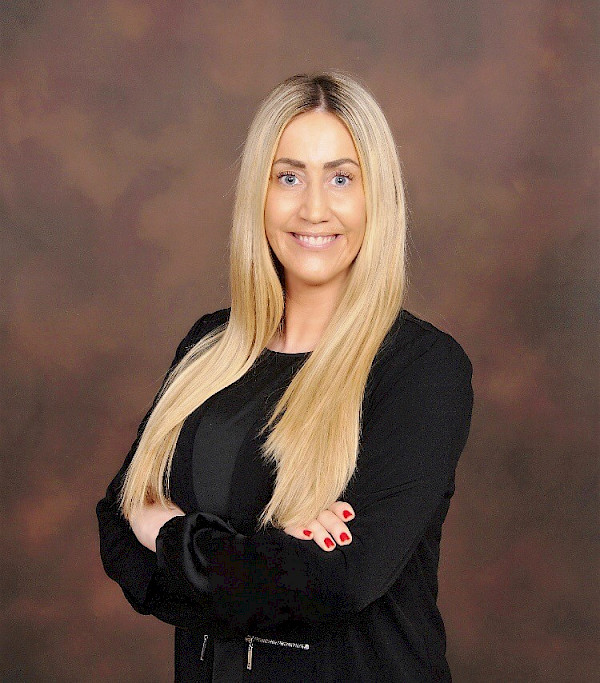 GMCC's Community Achievement Award Recipient Deconstructs Stigmas Around Addiction and Mental Health
Excerpted From a News Release from the Greater Manchester Chamber of Commerce, March 18, 2020 –
MANCHESTER, CT,  —Sarah Howroyd, Manchester native, licensed social worker, and honored change agent, was recently chosen to receive the 2020 GMCC Community Achievement Award. Each year the Community Achievement Award is given to a special individual as gratitude for all they do to help make Manchester a better place to live, work, and do business. This award, in its 25th year, is presented to an individual who exemplifies the true meaning of community; one who volunteers, who leads, who gives freely of themselves for the greater good.
Sarah Howroyd is Executive Director of Elevate Counseling Services, part of the iCare Health Network (updated from the release to add detail). iCare provides extensive mental health and addiction services among its 1300 beds, spread over 11 skilled nursing communities in the greater Hartford area and northern New Haven county. The role itself was created after Howroyd served as a consultant to iCare staff on substance use recovery and behavioral health services and proved herself to be invaluable. Her work to build out iCare's mental health and substance abuse programming to be as person-centered and recovery-oriented as possible inspires the organization's overall culture. 
Sarah is a licensed social worker and has expertise in mental health, substance use, and other addictions counseling. The National Association of Social Workers has named her "Student of the Year" and she has received the "Hometown Hero" Award, the HBJ "40 Under 40" Award, numerous legislative Citations and Proclamations, and the most impressive of all, she is the Co-Founder of the HOPE Initiative with former Manchester Police Chief Marc Montminy. "Sarah was nominated by numerous community members, and the Nominating Committee stated she was the clear choice this year for the award. Her dedication and tenacity to combatting this nationwide epidemic is extremely inspiring. Sarah offers those who have been touched by the opioid crisis another chance at a life filled with hope and dignity," stated GMCC President, April DiFalco.
"The recovery community in Manchester, as a person who is also involved in long-term recovery from substance use disorders and opioid use disorder, has been so supportive and is really magical," said Sarah.
Howroyd's colleagues at iCare Health Network (IHN) succeeded in their well-coordinated effort to keep this announcement a complete surprise until Chamber President, April DiFalco, could inform her personally. Sarah's reaction can be seen in the video on the GMCC's Facebook page here.