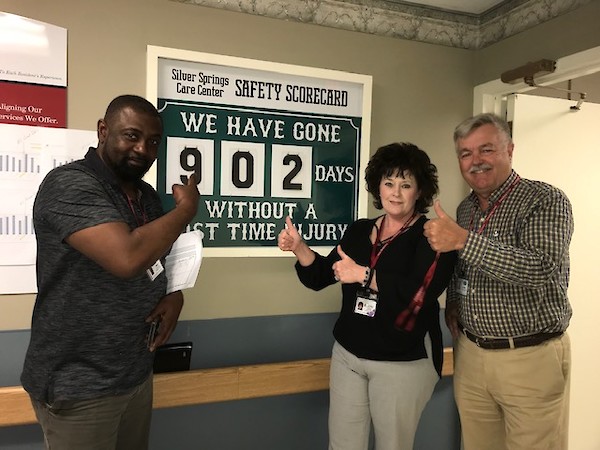 MERIDEN (July 1, 2019) – On June 27, 2019 the Silver Springs Care Center team celebrated a key milestone in employee safety; 900 days without time lost to a work related injury.
For all of their hard work, attention to safety and dedication to a team effort, the each shift was treated to a cookout-picnic on the patio. Upon hitting the previous milestone of 750 days, iCare Health Network leadership said of Silver Springs that it was "Impressive. And not by chance but by effort."
Congratulations to the entire Silver Springs team and here's working towards the next milestone!