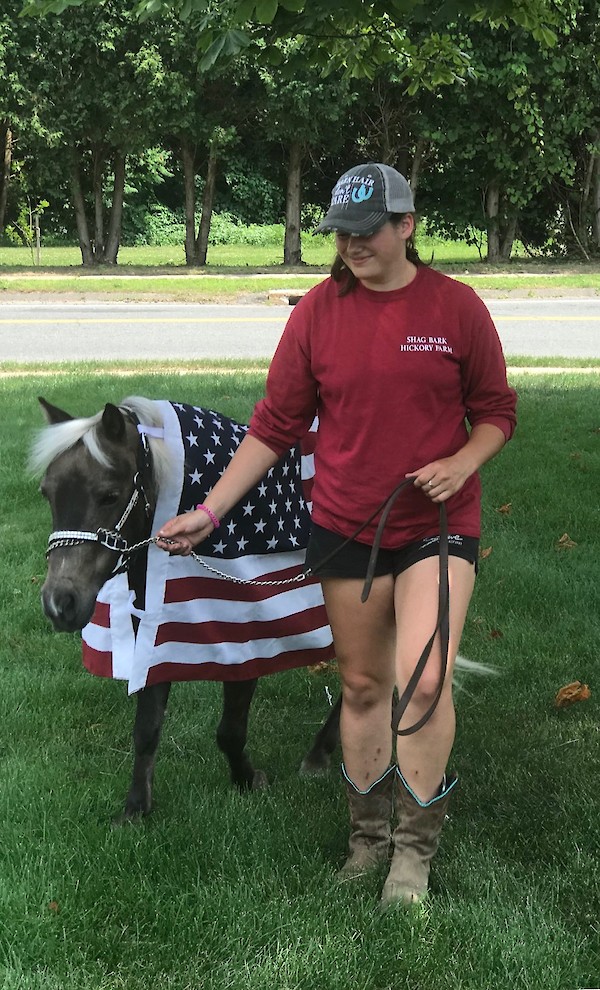 EAST WINDSOR (July 10, 2019) – Snickers the Pony came to visit residents from Touchpoints at Chestnut on July 4th. Snickers hails from Shag Bark Hickory Farm right in East Windsor and made the residents' day with his presence.
Mr. Snickers, as the farm calls him, makes frequent wardrobe changes and is happy to participate in activities. He made the rounds at Touchpoints at Chestnut, occasionally draped carefully with an American flag to celebrate Independence Day. 
According to their website, Shag Bark was founded by Rosemary Malin over 40 years ago. Rosemary and her daughter Katie Malin-Hunt teach riding lessons there and are Co-Leaders to the East Windsor Post & Bounce 4H Club which meets at the farm on Saturday mornings.
Shag Bark Hickory Farm is a nonprofit organization that provides a scholarship program for families and a safe haven for semi retired horses.