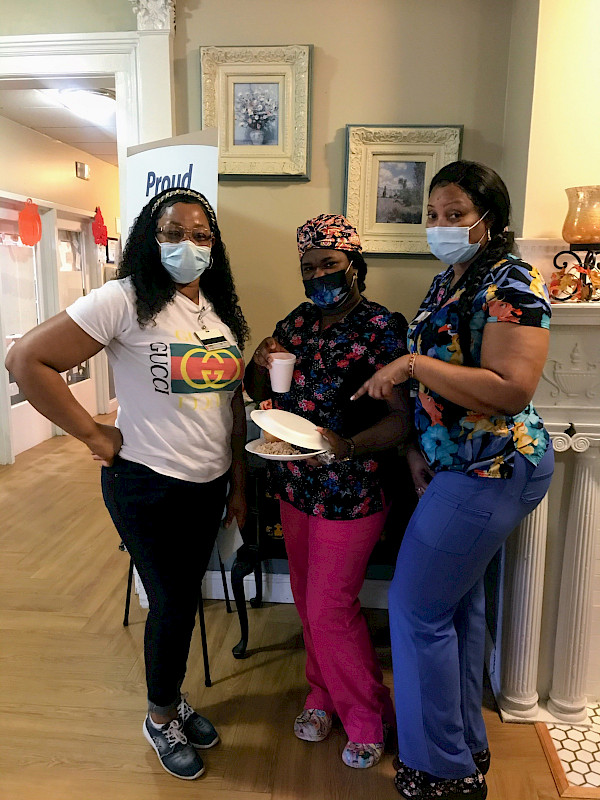 EAST WINDSOR (November 22, 2021) – To celebrate its hardworking staff, the team at Touchpoints at Chestnut threw an Employee Appreciation Day.
No better way to show appreciation than serving some delicious food. The spread was mainly East Indian cuisine prepared by Dunns River, a Jamaican Restaurant in Hartford.
The event was a big success and an excellent way to kick off the upcoming Thanksgiving Holiday. Chestnut's Dwayne Mullings, Cori Knutsen and Jennifer Oliveira served the staff.