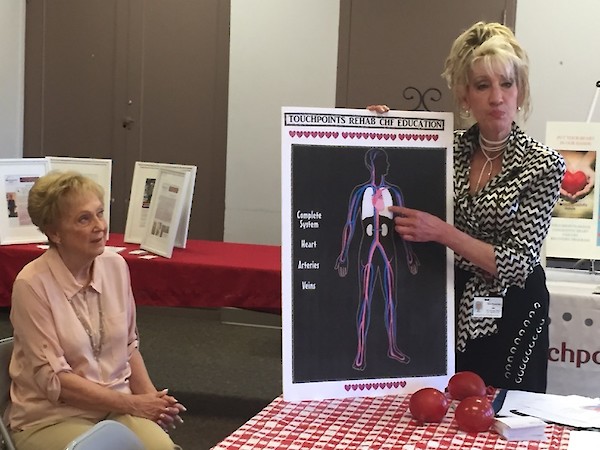 WEST HARTFORD – (October 4, 2017) Touchpoints' Community Liaisons Heather Bale and Kim Wanegar-Nation presented "Rehabilitation and Return to Health" at the Elmwood Senior Center on New Britain Avenue in West Hartford. Heather and Kim had the opportunity to describe the services and programs that Touchpoints Rehab provides from physical therapy and short term rehabilitation to the signature Congestive Heart Failure rehabilitation program.
Heather said of the program, "Our event at Elmwood was a true success. Kathleen Faroni is an old friend and she, as Director, was thrilled with the program as were the participants. Kim never ceases to amaze me, with her knowledge, commitment and kindness."
Overall, Kim and Heather were able to raise awareness about programs, resources and disease processes and were invited back to present on COPD and pulmonary programs.