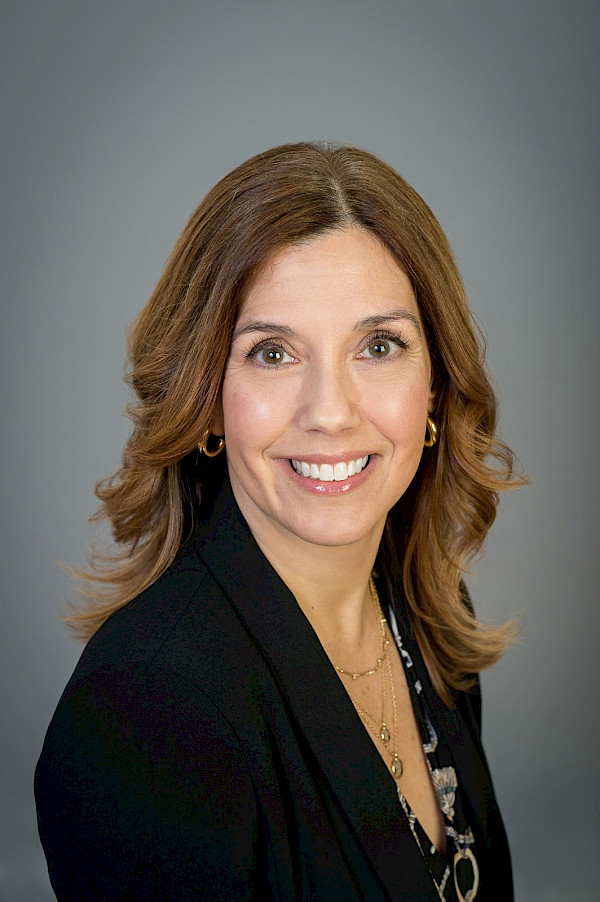 ROCKY HILL (May 11, 2022) – On May 12, 2022, 60 West's Director of Nursing, Michele Clemens, RN, will receive the 2022 Nightingale Award for Excellence in Nursing in a virtual ceremony hosted by Hartford Healthcare at Home. Nightingale Award winners are recognized for making a significant impact on patient care and the nursing profession, going beyond the call, demonstrating excellence, showing commitment to the community served and achieving a lifelong legacy.
Michele has been a Director of Nurses for over 20 years between two facilities.  Her standard of excellence is known throughout Connecticut in the provider community, state agencies and the workforce.  Currently, Michele oversees the clinical operations at 60 West, the first of its kind nursing home in the United States to provide compassionate and non-judgmental care to those who are otherwise difficult to place, often times with previous justice-involvement. There are numerous accomplishments here such as being the first nursing home in CT to achieve a 5-Star CMS rating AND a deficiency free survey.
The legacy of providing a pathway for difficult to place residents, many who are justice-involved, has created an opportunity for other States to pursue so that this population is not institutionalized longer than needed and the right level of care and services are provided. Michele serves as an example of providing high quality nursing care, independent of the histories of residents who are admitted to 60 West.  Non-judgmental and stigma care is essential in providing positive outcomes for our resident population.  This model truly is unique to Connecticut and 60 West.
In 2020, Michele was asked by a State Receiver to assist in closing an unaffiliated nursing homes after it suffered a COVID-19 outbreak and had significant care issues.  Like many other tasks set before her Michele did this eagerly and seamlessly. 
Michele ensures the uncompromised care of those in need. She creates a clinical standard that raises the level of clinical care, literally from head to toe.  This starts even before the resident arrives during the evaluation period where clinical recommendations are presented that already begins to change outcomes positively.  The standard of excellence is found within the entire nursing team to provide the aim for the best outcomes possible for each resident.
Congratulations, Michele! Well deserved.
---
The 20th Annual Hartford Regional Nightingale Event is May 12at 5:30 pm. The event is being held virtually and can be viewed at either of the links below:
There is no limit on the number of guests who can view the event. Please test the links for any firewall blocks/connectivity problems leading up to the event to assure you do not have any barriers.