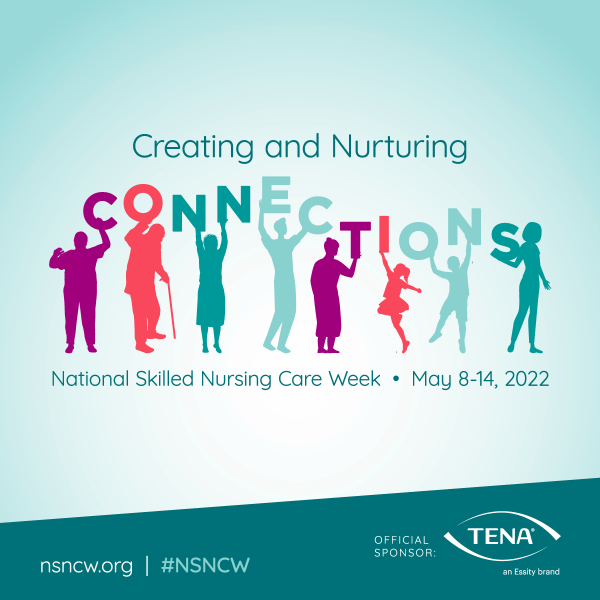 MANCHESTER (May 10, 2022) – The entire iCare team is excited to celebrate National Skilled Nursing Care Week, often called Nursing Home Week, this week May 8-14th. 
According to the American Health Care Association (AHCA) website, skilled nursing care centers and their staff provide a​ steadfast commitment to providing high-level of care for their residents. This has never been more evident than the last two years during the pandemic. In addition to protecting and caring for their residents around the clock during a time of limited visitation and social distancing, staff stepped in and served ​as family members and friends to ensure that residents had the essential social connections they needed.
AHCA established the weeklong celebration in 1967, always beginning on Mother's Day. Skilled Nursing Care Week provides an opportunity for residents and their loved ones, staff, volunteers, and surrounding communities to celebrate the essential role that skilled nursing care centers and staff play for their residents. This year's theme is Creating and Nurturing Connections.
Pictured below:
Parkville Care Center residents creating tie dye masks, a visit from the snow cone truck and carnival games. 
Fresh River Healthcare kicking of the week with tie dye projects, lemonade and mix and match outfits. A few Mother's Day photos mixed in for good measure. 
Chelsea Place Care Center having a visit from the snow cone truck as well as Spa Day, Poetry in the Sun and more. 
60 West pictures of their  Mother's Day Tea with Gifts, Around the World Basketball, Cardio Drum Fit
Touchpoints at Bloomfield held a good ol fashioned hoe down and cookout. 
Silver Springs Care Center celebrates with Classic Rock Day along with Mother's Day photos.
Touchpoints at Manchester team had mocktails on the patio and decades day!
Touchpoints at Bloomfield cookout. 
Touchpoints at Chestnut Mother's Day and cookout. 
MissionCare at Holyoke celebrated Mother's Day, had a visit from the ice cream man, a Western Wednesday cookout and a Luau with tropic bikini contest.