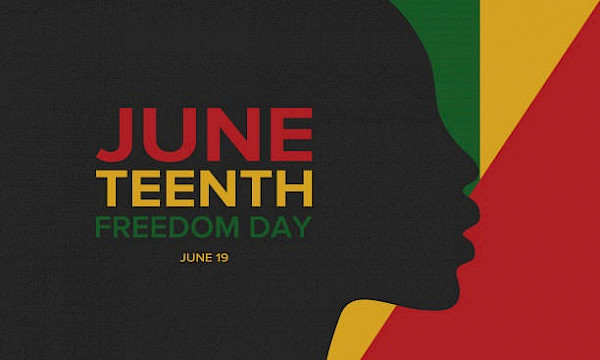 MANCHESTER (June 19, 2022) – Today we celebrate Juneteenth, a day that commemorates a pivotal moment in our history that ended slavery in America.
A day to reflect on our history, the fight for freedom and the work that still needs to be done today. A day to celebrate African American culture and celebrate our diverse communities. 
Juneteenth commemorates the emancipation of enslaved African Americans by marking the anniversary of the announcement of General Order No. 3 by Union Army general Gordon Granger on June 19, 1865, proclaiming freedom for enslaved people in Texas more than two years after the issue of the Emancipation Proclamation the end of the Civil War. 
On behalf of iCare Health Network, we wish you a joyous and peaceful Juneteenth.