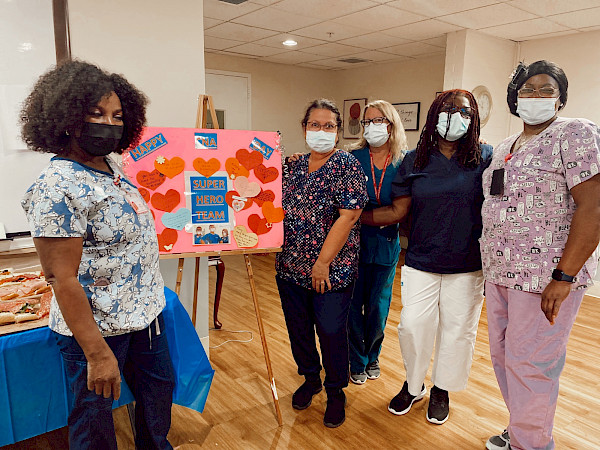 MANCHESTER (June 16, 2022) – iCare Health Network celebrates National Caeer Nursing Assistants Day which takes place today, June 16, 2022, the first day of Nursing Assistants Week. June 16th-23rd is the 45th annual National Nursing Assistants Week, with a theme of "Nursing Assistants: Kindness in Action." The week celebrates the vital role Certified Nurses' Aides (CNAs) play in the daily delivery of quality care and quality of life supports to our residents.
According to the National Network of Career Nursing Assistants, CNAs go by many titles but they all provide hands- on care to others who need assistance with daily tasks of care. Nursing Assistants are key players in the lives of the people in their care and they deserve a sincere "Thank You" and recognition for their efforts and kindness to the people in their care and to their co-workers as well.
"Career Nursing Assistants Day" is day one and a day to celebrate "Stayers' or Wisdom Keepers", those CNAs who provide consistency and stability to care. The following 7 days focus on different aspects of "Kindness" and "Creating a Community of Caring."
Certified Nurse's Aides are critical to the operation of any skilled nursing or long term care center and iCare Health Network centers are no exception. CNAs are irreplaceable to the day to day function of a nursing center and to each individual resident who counts on them to make their activities of daily living possible.
A sincere and heartfelt thank you to the iCare CNA team and to CNAs everywhere!