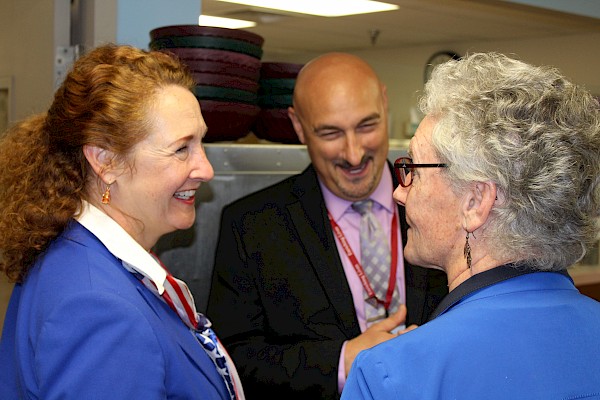 FARMINGTON – On May 30, 2017 Congresswoman Elizabeth Esty visited iCare's Touchpoints at Farmington location accompanied by Commissioner Betsy Ritter of the State Commission on Aging. The two and their staff toured the facility including the Greater Hartford Memory Care unit.
Congresswoman Esty then led a discussion of pending House legislation on health reform and its impact on patient care and financial stability in long term care. Among the group and in addition to the Congresswoman and Commissioner was Touchpoints at Farmington's Administrator John Zazzaro, Director of Nursing Melissa Ortman and members of the iCare Management team.
The Congresswoman was very generous with her time, took many questions, provided great insight into the current process and challenges in Washington DC. She made time to speak with residents, families, the Resident Council President and the facility's Union Representative.