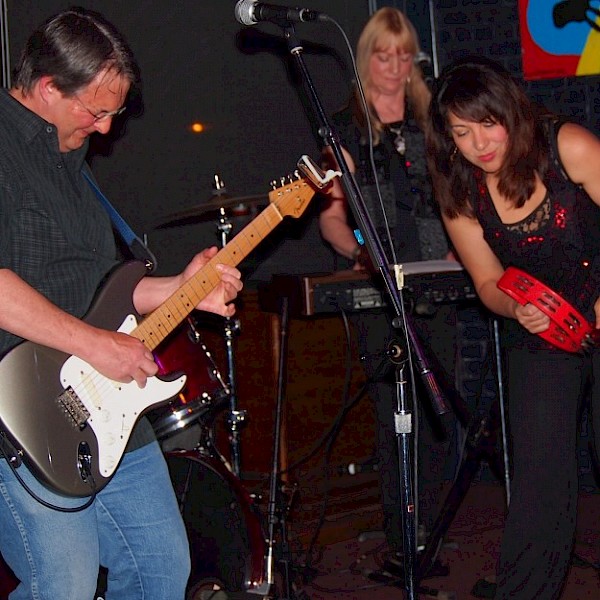 EAST WINDSOR – On June 3, 2017, Touchpoints at Chestnut at 171 Main Street in the Warehouse Point section of East Windsor will hold a music event in conjunction with Abby's Helping Hand, a local charity. The event will raise funds for the organization whose mission, according to its website, is to improve the lives of those afflicted with Mitochondrial and other chronic diseases through support, education and research. 
The charity is the namesake of Abby Sauerhoefer, a nine year old who attends Broad Brook Elementary. and struggled with breathing and feeding issues from birth. After stays in the ICU, extensive testing and treatments led to a diagnosis in July 2009 of a mitochondrial disorder. Along with daily seizures, this disorder does not allow her to walk, speak, or sit up, and her only means of nourishment is through a feeding tube. Although Abby is not able to talk, she expresses her emotions through "Abby songs". She loves music and enjoys the company of other children. Abby attends school every day where she receives physical and occupational therapy.
The June 3rd music event will be held from 1:00pm to 3:00pm on the lawn of Touchpoints at Chestnut, a skilled nursing facility with 60 years of history in East Windsor. The event itself is free and open to all ages and will feature The Chris Barba Band. Raffle prizes will be drawn. Hamburgers, hotdogs and chicken will be served. Donations will be accepted for Abby's Helping Hand throughout the event. Please RSVP to moc.liamg@dnahgniplehsybbA or by calling (860) 292-5394. Space is limited.