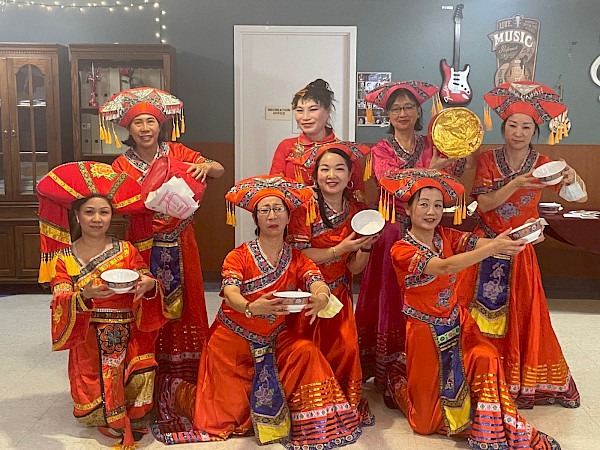 HARTFORD (January 23, 2023) – On January 20, 2023 a group from East Culture Arts Group performed traditional dances and songs in celebration of Chinese New Year. 
According the their materials, East Culture Arts seeks to increase awareness and understanding of Chinese and other country's cultures; promoting cultural exchange through singing, dancing and other activities involving the arts. China is home to 100 dance styles, representing fifty-six different ethnic groups, including the Han. Every dance has its own distinguishing feature and style. 
The program at Chelsea Place included both folk and popular songs and dances and Gongfu basic performances. Dances such as Yangge, or Happy New Spring, celebrate the new year, good health, happiness and people coming together in celebration. In all, six dances were performed.
Thank you so much, East Culture Arts! Xie Xie!