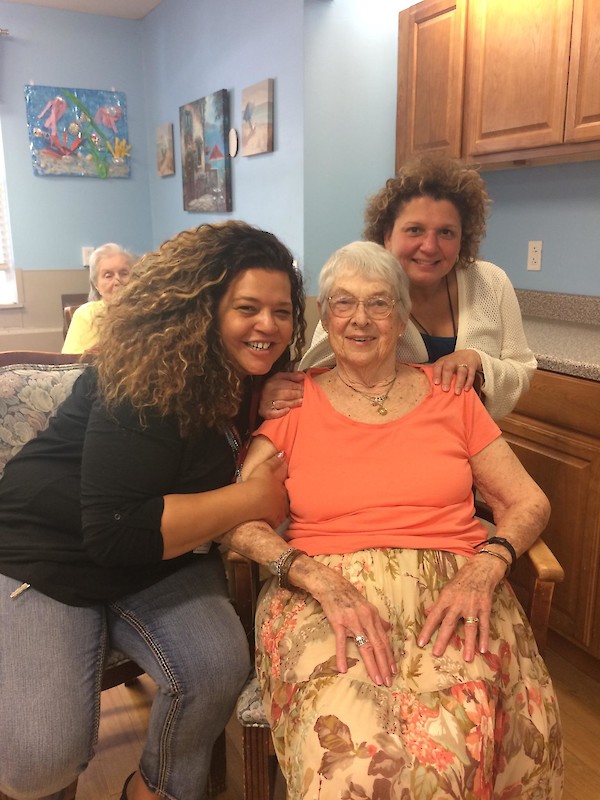 FARMINGTON (October 24, 2017) – It is a rare occasion where a skilled nursing facility resident comes back to the facility to join the team. But that's exactly what happened with Touchpoints at Farmington resident Alina N. After rehabilitating for a broken leg that required physical therapy, Alina returned as a Recreation Assistant.
"This has never occurred at least while I have been an Administrator," according to Touchpoints at Farmington Administrator John Zazzaro. "She loved her stay and the residents so much she promised that once she got a clean bill of health she wanted to work here. Her first day was yesterday and she was a huge hit with staff and residents.  I have had former residents come back and volunteer but never actually go on payroll" he said.
She wrote the following testimonial to her stay and her new job:
"I'd like to take the time to express to everyone how grateful I am that I chose this facility for my rehab. I broke my [leg] in February 2017. And because of the amazing physical therapy team, nurses, CNAs and other staff, my staff at TAF was very helpful to my recovery!! I joined some recreation programs to pass time by and realized that I loved the [long term] residents and employees…I decided to work per diem in the recreation department. I love the people I work with and the residents!!" -Alina N.
###
Name and other information appear with express written permission.