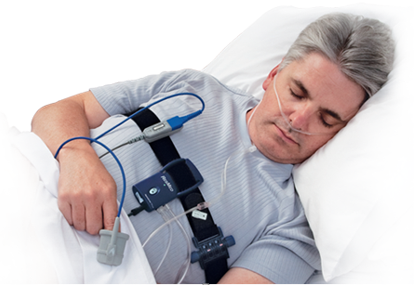 The following article appeared in the issue of the Windsor Locks Journal and was authored by iCare Touchpoints Rehab staff.
According to the National Institutes of Health, congestive heart failure (CHF) is the leading cause of hospitalization in those older than 65 years in the United States. More than 5 million Americans have CHF, with an annual incidence approaching 10 per 1000 among the United States population older than 65. The 5-year mortality rate associated with CHF still remains high at 50%, despite advances in technology and treatment. CHF results in approximately 300,000 deaths each year.
Breathing disorders during sleep are common in CHF. According to the British Medical Journal, sleep studies of patients with heart failure suggest that sleep disordered breathing is experienced in 50% of patients and is a powerful predictor of poor prognosis. Sleep disordered breathing broadly comprises obstructive sleep apnea, when upper airway instability causes mechanical obstruction to breathing; and central sleep apnea, characterized by an absence of ventilatory effort.
An overnight sleep study, known as a polysomnogram, conducted in a sleep study lab, with a sleep study specialist is considered the gold standard for diagnosing sleep disordered breathing. Patients with CHF who report snoring, excessive daytime sleepiness or fatigue, and poor sleep quality should have their sleep assessed by a formal sleep study. A sleep study could also be considered in patients with heart failure who have chest pain during the night, repeat or frequent palpitations or irregular heart rhythms, persistent heart failure symptoms, or in whom an abnormal respiratory pattern has been witnessed.
The first step in caring for a patient with sleep disordered breathing and CHF should be high quality CHF treatment by a physician for optimal overall health. Other general steps to improve sleep disordered breathing include avoiding supine sleep, attempting to reduce weight if obese, and avoiding the use of certain prescription medications, such as sedatives, and alcoholic beverages before bedtime. Patients should always check with their physician before changing their prescription medication regimen.
At Touchpoints at Bloomfield, our Pulmonology collaborative program offers sleep medicine consultation and sleep studies. Patients are able to receive treatment for pulmonary disease and have a sleep study, analyzed by a sleep specialist, all without leaving the skilled nursing center.  Touchpoints Rehab will be one of only a few skilled nursing centers to provide this service in the State of Connecticut.