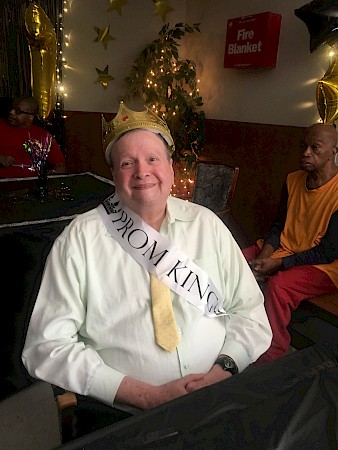 HARTFORD – iCare Management and our family of facilities are excited to celebrate National Nursing Home Week, this week May 14-20th. 
In this post, the weeklong party at Chelsea Place continues into their Prom on Thursday complete with Prom King and Queen, live DJ, hot hors d'oeurves and sparkling punch. 
The American Health Care Association, "AHCA" is the nations largest association of long term care and post-acute care providers.  The "AHCA" established National Nursing Home Week in 1967.  Every year, nursing homes across the country celebrate with residents, staff, volunteers, and surrounding communities to recognize the role of skilled nursing centers for our seniors and individuals with disabilities.  "NNHW" starts on Mother's Day every year and last the whole week.   This years theme is, "Spirit of America".
*Pictures and testimonials of residents are posted to this site with express written permission from the resident or their responsible party.