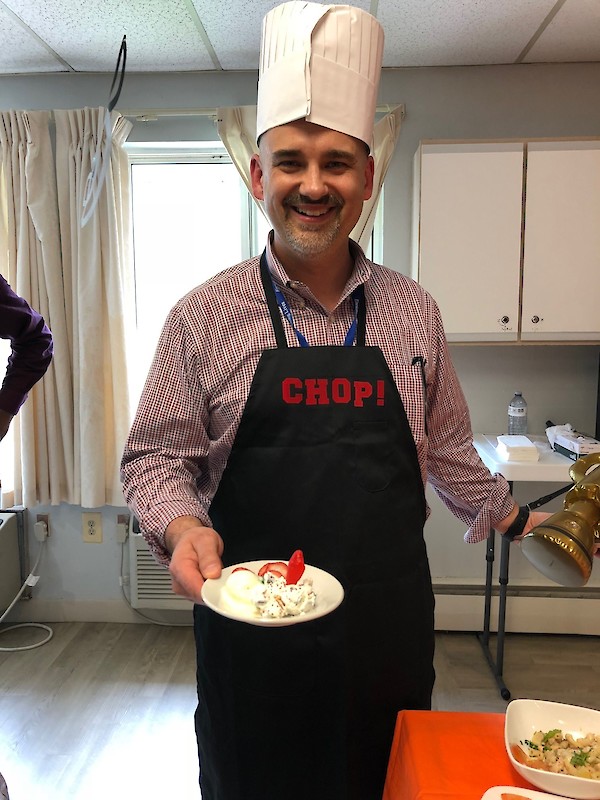 BLOOMFIELD (May 18, 2018) – Touchpoints at Bloomfield celebrates National Skilled Nursing Care Week aka National Nursing Home Week with a live Chopped competition with 'celebrity' chefs and judges!
According to the American Health Care Association (AHCA) website, AHCA established the weeklong celebration in 1967, always beginning on Mother's Day. 
NNHW provides an opportunity for residents and their loved ones, staff, volunteers, and surrounding communities to recognize the role of skilled nursing care centers in caring for America's seniors and individuals with disabilities.
Volume Three pictures below are:
Touchpoints at Bloomfield's Chopped Competition. The winner was iCare Chief Financial Officer Michael Plausse!