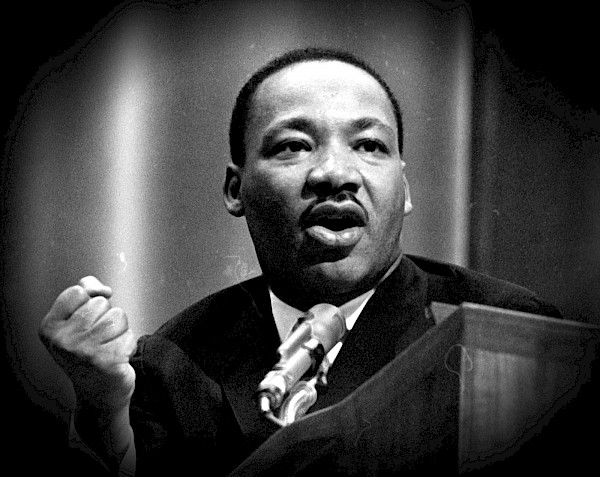 There are so many deep and meaningful quotes attributed to Dr. Martin Luther King, Jr. that resonate strongly for those in healthcare and in daily service to others.
On Martin Luther King, Jr. Day in 2021, as in years past, iCare shared a post with some of Dr. King's eloquent and meaningful quotes and facts about King. Many resonate in 2022, such as, "We may have all come on different ships, but we are in the same boat now."
Other quotes that are for our current moment but also timeless, are –
"An individual has not started living until he can rise above the narrow confines of his individualistic concerns to the broader concerns of all humanity."

"Every man must decide whether he will walk in the light of creative altruism or in the darkness of destructive selfishness."

"The time is always right to do what is right"

"Life's most persistent and urgent question is, 'what are you doing for others'" 

"Let no man pull you so low as to hate him."

"The ultimate measure of a man is not where he stands in moments of comfort and convenience, but where he stands at times of challenge and controversy."
10 Facts About Martin Luther King Jr.
Martin Luther King Jr. skipped two grades in high school, 9th and 11th, and entered college (Morehouse College) at the age of 15 in 1944. By 19, he received a bachelor's degree in sociology.

His honeymoon was spent at a funeral parlor. This was not because someone died, simply because a friend owned the parlor and offered to let him use it for his honeymoon.
His house was once bombed. This was during the Montgomery Bus Boycott, which lasted 385 days.
Martin Luther King Jr.'s autopsy revealed that stress had taken a major toll on his body. Despite being only 39 when he passed away, one of his doctors noted that he had "the heart of a 60 year old".
Today over 700 streets in the Unites States are named after Martin Luther King Jr. There is one such street in almost every major city.
King's "I Have a Dream" speech was not his first at the Lincoln Memorial.
King narrowly escaped an assassination attempt a decade before his death.
Members of King's family did not believe James Earl Ray acted alone.
King's mother was also slain by a bullet in 1974.
George Washington and Abraham Lincoln are the only other Americans to have had their birthdays observed as a national holiday (now combined as Presidents Day).