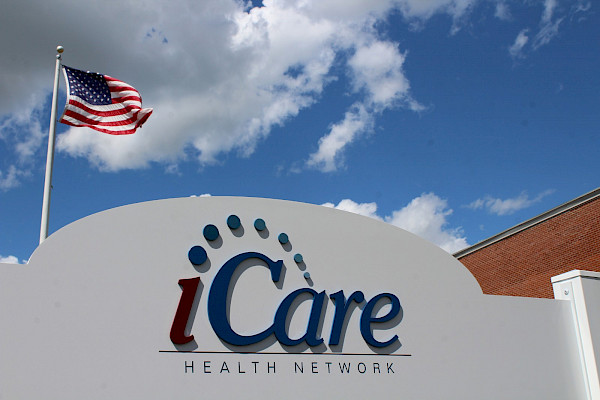 MANCHESTER (January 19, 2022) – iCare Health Network engages a company to administer periodic Resident Satisfaction Surveys to both long term care residents currently residing in the centers and residents recently discharged home. 
These surveys provide a range of feedback and help iCare in improving and modifying customer service, clinical programs and the resident experience.
Here is a sampling of positive comments that iCare residents shared about their overall experience and their feelings on the excellent iCare staff:
Compassionate. Best decision I ever made being here. Staff are always friendly…anything I want or need thy provide it. This place has given me the opportunity to write poetry.

[From a family] It is a positive experience to visit my mom here. The staff and nurses are friendly and competent in their jobs. They all work hard. Well done taking care of the patients during the COVID pandemic.
They cater to me quite well.
Staff has been very responsive and attentive. We have been very happy with the care!
I am happy in this facility and I feel confident that i will be taken care of
I have been very well cared for the time I have been here. All my needs have been completely taken care of.
I greatly appreciate all that [this facility] has to offer
The disease handling for COVID was very good.
I have been in many nursing homes and this is the best one. People are nice and the staff takes care of me.
If I need to return to a facility I will come here.
It has been a very good experience. I have been in the system for many years and this place is the best I have ever seen. The staff knock themselves out to care for others.
I don't think it gets better than this place.
The people are very helpful.
This place saved my life and I am very thankful for this place.
I feel like I'm in heaven here.
I had a very good experience here. I'm going home next week and I'm going to miss everyone.
Many staff here are my friends. I love them.
Very happy and secure here…a solid 10.
I am grateful to [this facility]  for taking me in and saving my life. I feel safe and thankful to everyone that helped rescue me.
I love the staff that works here
Social workers are excellent and the recreation workers and PT department are wonderful. Banking woman was very helpful.
Caregivers go above and beyond the call of duty, Social workers were exceptionally caring and made it better.
I would like to give credit to social workers and aides that do good work and nurses that go above and beyond and do extra work. I appreciate that they are dedicated and keep smiles on their faces in the face of adversity.
I feel safe here and the workers feel like family to me.
I love the facility and feel safe here. I consider this my home.
I'm glad I came here.
Staff are very good to me.
I like it here. Staff help me.
I really like the people here.
I am happy here.
I feel good here. They take care of me well.
For me its a really good place.
Very happy with everyone and grateful.