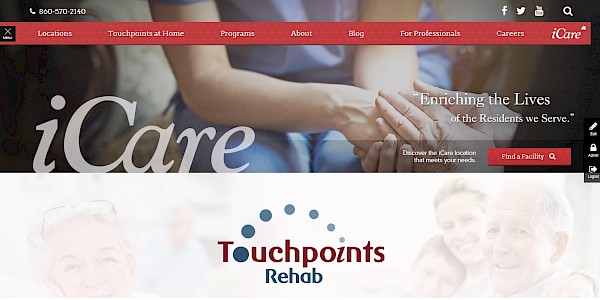 MANCHESTER – On May 9, 2017 iCare Management launched a new and vastly updated website for the management company and nine of its managed facilities as well as Touchpoints at Home and the various clinical programs and services operated by iCare and Touchpoints.
The new site was created by Solution Innovators of South Windsor with SEO support and partnership from Big Fish.
The new website includes:
A company news blog to which this article is posted
A repository for clinical documents for professionals
Updated virtual tours of iCare facilities
New and better information on all of iCare's programs
Access to the many career opportunities that are available
And much more.
If you are reading this post you are already here. Feel free to leave us feedback or let us know how best we can serve you by calling (860) 812-0788.