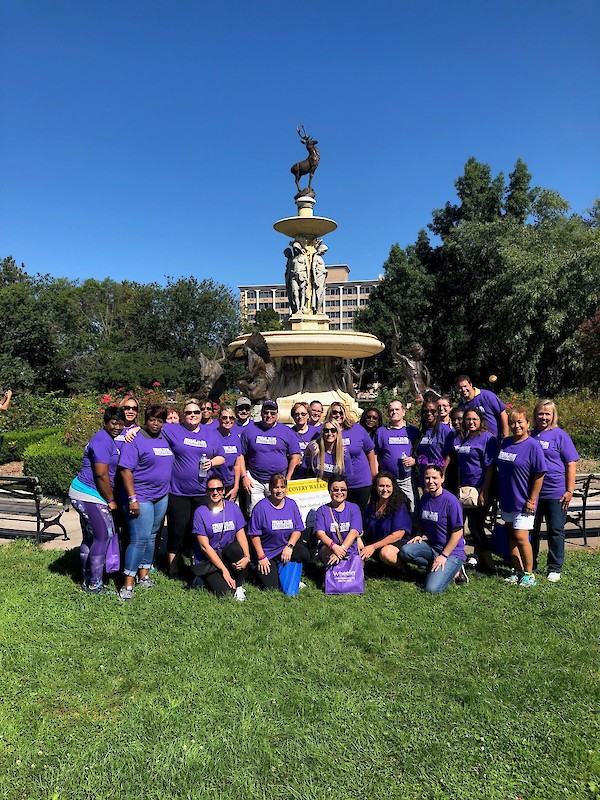 HARTFORD (September 15, 2018) – iCare Health Network was well represented at the 19th Annual Recovery Walks! event in Bushnell Park. Representatives from the majority of iCare' skilled nursing communities turned out for the walk, hosted by Connecticut Community for Addiction Recovery. 
iCare provides extensive Recovery, Behavioral Health and Memory Care programs through iRecovery, Greater Hartford Memoary Care and through its skilled nursing communities.
The entire iCare team is celebrating and embracing National Recovery Month this September by working towards being Stigma Free. Purple is the color of National Recovery Month and the iCare team wore purple shirts emblazoned with 'Proud to Be Stigma Free' across the front.