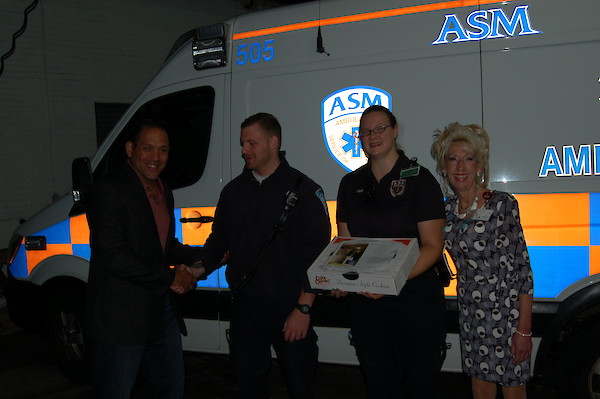 MANCHESTER (September 13, 2018) – It is hard to believe it has been 17 years since 9-11, but for those that witness and experience the service of dedicated public safety providers and first responders each and every day, the staff and residents at Touchpoints at Manchester wanted to make sure our they were reminded of just how much their work is appreciated.
The Touchpoints staff and residents gathered for an inspirational picture to show how much we love EMS, Fire Service and Law Enforcement. The level of service within these outstanding teams, from the dispatchers, EMTs, Paramedics, Firefighters, Police Officers and support staff, their honor, courage and sacrifice shine each and every day. They bring a sense of safety and confidence to every situation, no matter how big or small.
What many may not know, beyond their courageous acts, they also support our community in so many others ways. They dedicate their personal time to food and toys drives, funding raising events, comprehensive community education/training  programs, they offer partnerships to schools to enhance student development and ensure the growth of our future First Responders.
On September 11th, two staff members of the Touchpoints team, Yuri Westry and Brooke Benson, visited the headquarters of the public safety agencies in Manchester to offer a personal expression of deep gratitude and respect.