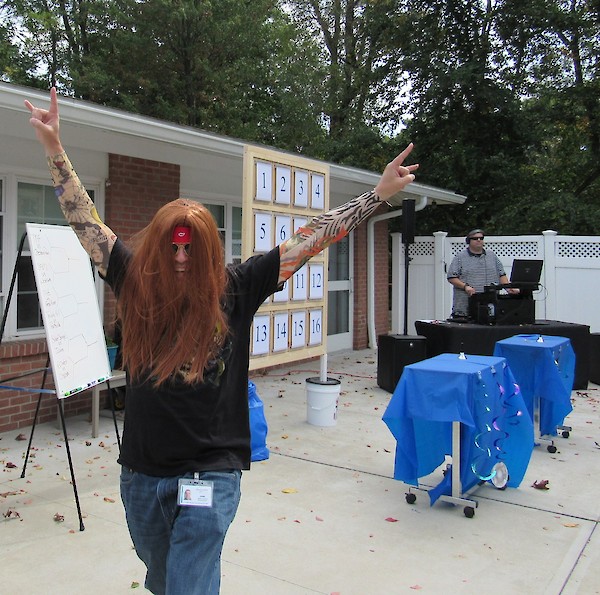 ROCKY HILL (October 9, 2019) – On September 26, staff and residents from around the iCare Health Network convened at 60 West in Rocky Hill for the annual iFair. The iFair happens each Fall and has moved around locations, spending the last two years at 60 West. Each iFair has its own fun theme, often tied to Autumn events like football, Halloween and Fall leaves.
This year's event, however, was all about music. Staff and residents donned their favorite concert t-shirt, rocked out to a Shazaam - Name That Tune contest among the care centers and even had the Hair Band hair to bring it all together. The Administrator team played a Harvey's Hundreds-style match game, attempting to match 16 music related photos into pairs. 
As is the case at 60 West, a tasty lunch was prepared and enjoyed and the day was capped off with a delicious dessert.