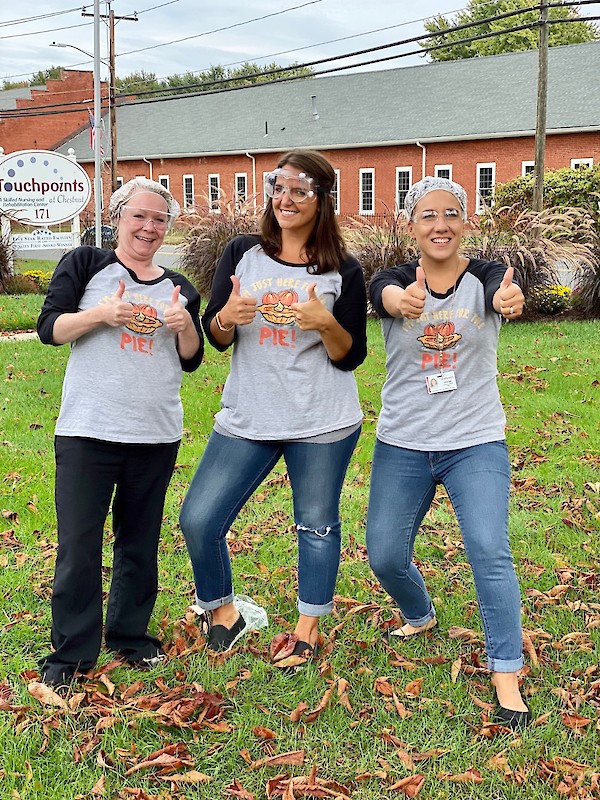 EAST WINDSOR (October 14, 2019) – The Touchpoints at Chestnut team welcomed the arrival of the Fall season with a staple of Autumn, delicious pies. 
Residents and staff enjoyed apple and pumpkin pies while the Chestnut team lined up to send a pie to the face of the care center's administrator, Holly Giuditta-Deming, and Cristina Lazure and Carla Sandstrom, Director of Nursing and Assistant Director of Nursing respectively.
"We are quite sticky, but the residents and staff really seemed to enjoy it," Holly said.