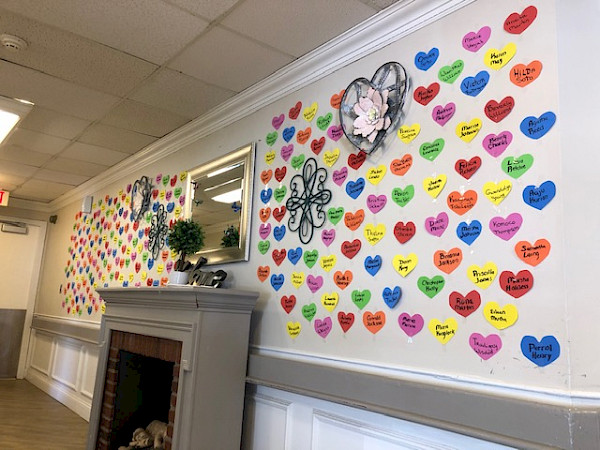 MANCHESTER (May 4, 2020) – iCare Health Network recently added additional COVID-19 related pages to its website, including a contact form that enables family members, friends and the general public to send personalized messages to a specific resident, to the residents in general; as well as to a member of the staff or to care center staff as a whole.
Simply put, if you are interested in sending a personal message directly to a person or group within an iCare center, there is a place to do it.  
The contact form, known as iCareMessages allows users to upload a picture, video, document, audio recording or PDFs. The message will then be shared with the resident as soon as possible by care center staff. It's a great place to share a child's drawing, an old family photo or a letter to staff as they face the daily challenges of this pandemic. 
Submit an iCareMessage by clicking here or simply go to the iCare website and click on the yellow COVID-19 button.
Sensitive information will be handled as such and directed only to the intended recipient. No individually identifiable personal health information should be shared. Content submitted on the form will not be used by iCare Health Network unless it is intended for public use or display with express permission. 
---
Sending a note through iCareMessages will not replace the web chats, phone calls and other outside contacts that we have scheduled and organized for our residents. Instead it will add another means of contact which can include pictures, drawings, video, songs and more.
We are open to suggestions as to how to further expand our residents connection to the outside world. We hope this messaging format allows the public, families and others to support our residents, staff, families and partners during this difficult time. Suggestions or comments can be sent to moc.nheraci@ofni.