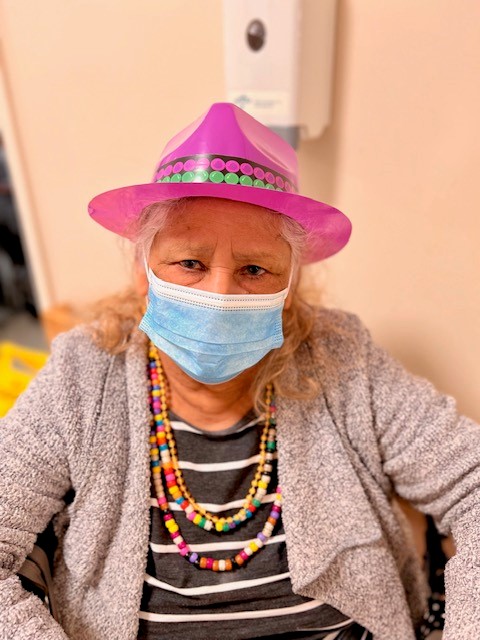 HARTFORD and HOLYOKE, MA (March 2, 2022) – On Fat Tuesday, March 1, 2022, the teams at Parkville Care Center in Hartford and MissionCare at Holyoke celebrated Mardi Gras with the residents. 
The festivities included games, colorful food and New Orleans jazz music, delivered down the halls of the care centers by float. Of course the attire had to include masks (of the masquerade type paired with the PPE type) and beads!
Great work Parkville and MissionCare teams! 
*Photos of residents appear with express permission. Appropriate infection control precautions are always utilized in the care centers.