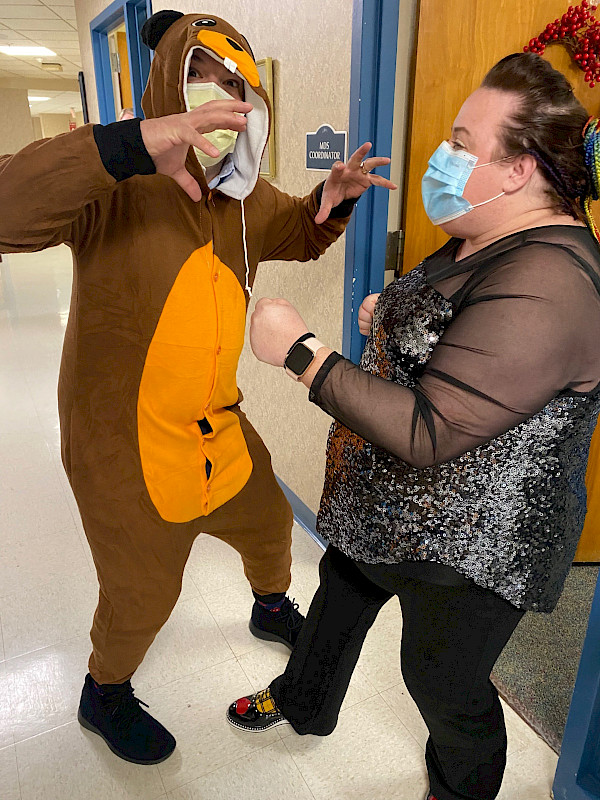 HOLYOKE (February 4, 2022) – On Groundhog's Day 2022, the team at MissionCare at Holyoke celebrated the first anniversary of the care center's operation. Put another way, they celebrated heading into Year Two on 2/2/22.
To carry through with the dual themes, the Groundhog himself ignored the presence or absence of his shadow and visited residents and staff, delivering cupcakes and spreading traditional Groundhog Day cheer. Two dollar bills made an appearance as part of the thank you to the staff who have made the first year memorable, enjoyable and successful through all of their hard work and dedication. 
Here's to another great year at MissionCare at Holyoke, enriching the lives of the residents we serve! Thank you to all of our partners including the City of Holyoke and the Commonwealth of Massachusetts for the support, collaboration and shared vision.